Múdate por Menos, sin estrés.
Move for Less Inc – Tus profesionales
de mudanzas en Miami
MOVE FOR LESS INC. Call 1-888-MOVER-12 or 305-915-3881
We serve Miami-Dade, Broward, West Palm Beach Counties and all of South Florida.
Garantía.
Movers Miami
garantiza un servicio de mudanzas en Miami y de embalaje de primer nivel
En solo 5 años, las personas han comenzado a evaluar nuestros servicios como el "estándar a seguir" entre las agencias de mudanzas baratas en Miami
Lideramos el mercado con la confianza de nuestros clientes, ofrecemos servicios de primer nivel con bajos precios
Obtener un presupuesto en línea para tu mudanza en Florida es muy fácil y ¡GRATIS!
Nuestro lema es "más Barato, más Rápido y más Seguro"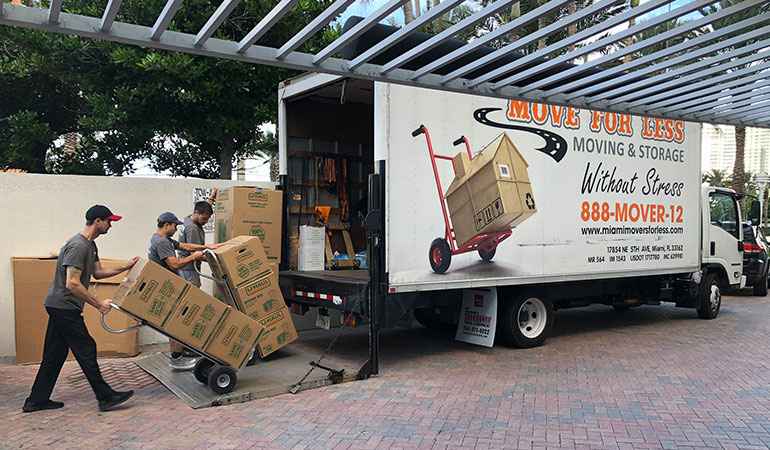 Sobre Nosotros
La
agencia de Mudanzas en Miami en la que puedes confiar
Mudarse no tiene que ser estresante. ¡Estamos aquí para ayudarte! Estamos orgullosos de ser una de las agencias de mudanzas en Miami más confiables y costeables. Nuestros profesionales son experimentados, habilidosos y corteses para atender a nuestros clientes que quieren mudarse a Florida, o desde Florida.
Descubre más
Paso a paso
Nuestro
Proceso de Mudanza
Hacemos la mudanza por ti
Confia en
Miami Move for Less

y sus servicios de mudanza y almacenamiento en Miami
Calificación A + acreditada por BBB
Seguros de mudanza
11 años en el negocio
De propiedad local
Descuentos disponibles
Trabajadores de servicio profesional con Workers Comp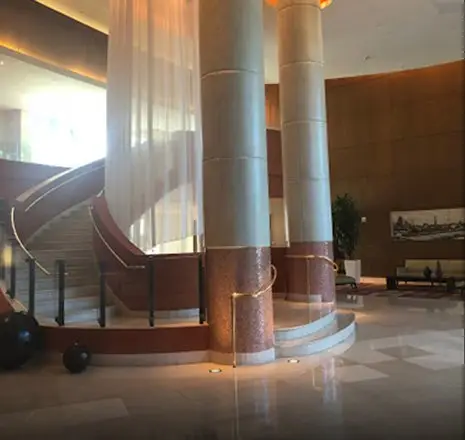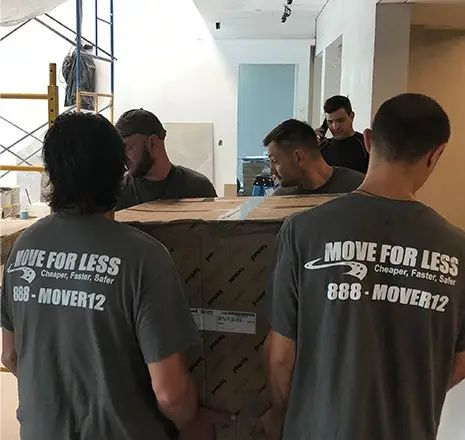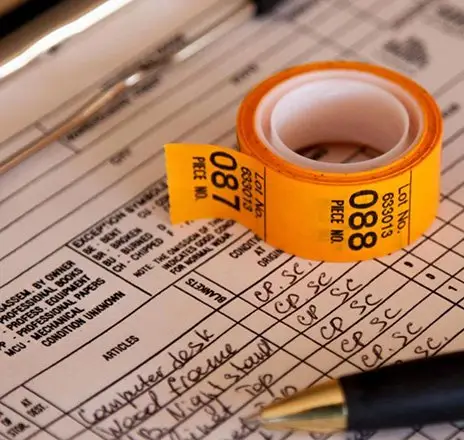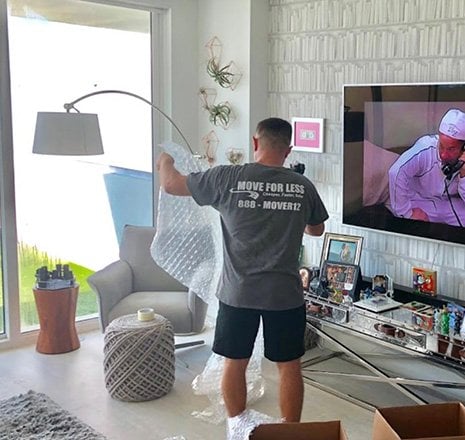 Referencias
Lo que
dicen nuestros clientes
Henry and sean were incredible. I have moved six times in my life and by far they were the most courteous and professional movers I have hired
-Angel Valderas
We used Move for Less and Henry and Sean helped move us. They were outstanding, professional, polite, on time and a joy to work with.
-Brian Lehn
Henry and Sean are amazing! Super fast, friendly, and efficient. 10/10 would use again and would recommend!
-Bea Yoshizawa
Henry and Sean were prompt and very corteous. They told me everything up front. Very polite and great manners. Highly recommend!
-Jorge Ortiz
They where awesome I'll be using them again
-Kim Johnson
Henry, Shawn and Mario took care of me. They were above and beyond my expectations and very friendly, I would definitely recommend them for any moving.

-Jorge Martinez
Henry and Sean were amazing!! They arrived and got right to work. Extremely efficient and friendly. Took care of my stuff as if it was their own. Definitely using them again!
-Matthew Taboada
Henry and Sean were prompt, easy to work with and timely. Really appreciate this 4th move with Move For Less.
-Patrick F
Henry and Sean are awesome. Very friendly and hard workers.
-Alex Reyes
Solicita tu presupuesto al instante
¿Buscando
agencias de mudanzas baratas en Miami?
Nosotros ofrecemos una amplia gama de servicios de mudanzas en Miami, diseñados para las necesidades de cualquier tamaño y presupuesto.
Obtén un presupuesto gratuito