Packing Guide
Packing yourself or hiring professional packing assistance? It depends on your budget, time and skills. While you can save money by doing packing by yourself, Miami Movers For Less recommend you let our professionals pack all your fragile, heavy or valuable items. If you don't have the right equipment and skills you are risking damages. But, with our professional help, your packing and moving process are worry-free. With our moving company, you can opt of doing some or all of the packing yourself with our packing tips, or you can leave it all to the experts. We are always available to discuss the options. Give us a call.
Packing tips from our Miami packing experts
If you decide to do your own packing, you need to know how properly to do it and prepare it for the moving day. That's why you should follow our most important packing tips to make it successful and efficient. Before we start guiding you through the entire packing process, you need to remember a general rule: wrapping and packing furniture and major appliances you should leave moving company. Some of your items require professional disassembly and/or crating and it is the best to hire professional movers to do it. For more information, we made a list of packing tips for efficiently packing every room in the house.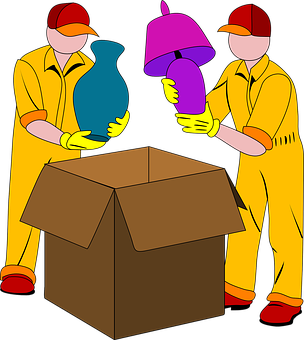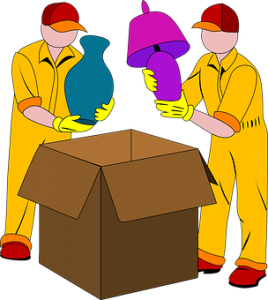 The first thing to do: Gather all packing supplies and moving boxes
For a successful packing process, you need quality packing supplies and moving boxes of different sizes. Make sure your boxes are strong and clean so you can pack items of different sizes safely. If you are not sure how to pick good and quality packing materials, Miami Movers For Less is always ready to give you all the important information you need. Consider gathering:
Padding supplies – These include all items you can use to cushion fragile items, such as socks, towels, clothes, etc.
Wrapping sheets
Newspapers, blank newsprint paper – to protect and to fill the boxes
Scissors
Heavy-duty packaging tape – for safe and properly protected items inside the moving box
Labeling stickers – label each box with room name and list of the packed items inside the box
Marking pens
Boxes – buy it from our moving company or get them for free in near grocery store, just make sure they are in good condition.
Blankets – use it to protect your furniture edges from scratches.
Miami Movers for Less advise that you use the proper packing materials. It will take effort and time on your part, but you will be thankful for it in the long run. What's more, you will also be amazed at how you will be able to pack up real quick on your next move. Remember:  Small boxes are for heavy items while medium and large boxes are for lighter items.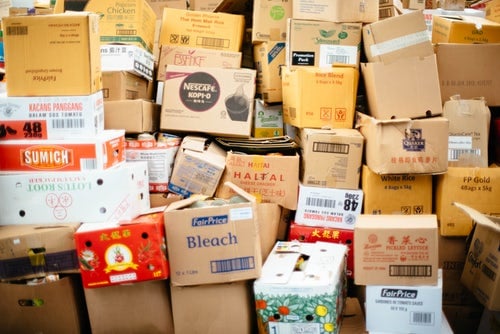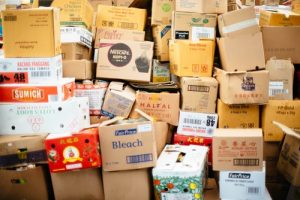 General packing tips
When you gather all packing supplies and boxes you should know how to start packing. There is one general rule. Start packing each box with a layer of padding (you can use newspapers or something else you have). Put the heaviest items at the bottom of the box. Label each box by room and by contents. Pack essentials box that should include items you need for the first day and night in your new home such as snacks, drinks, toothbrushes, a change of clothes, paper plates, a first-aid kit, medications, etc.
Let's start Packing room by room
The kitchen
The refrigerator. Eat all your food before the move or donate it to charity. You can only pack some canned food in your essentials box. Make sure to defrost and clean your refrigerator at least 48 hours before moving day.
Small appliances. Remove all the parts you can and put it in plastic boxes. Then, wrap your appliances and protect it with duct tape. Pack them inside moving boxes and cushion with paper or towels to protect it from damages during the transportation.
Dishes. Pack plates in boxes. If you have fine china make sure to wrap pieces before storing them inside moving boxes. Your fragile pieces need an extra protection, don't forget it.
Glasses. If you have a sectioned box, it is the best way to pack your glasses. But, if you don't, wrap each one before putting into boxes. Cushion glasses with padding.
Silverware. Pack your silver in original box. If you don't have it, pack in sets and cover with paper or plastic. Your sharp knives you should keep in one box separately.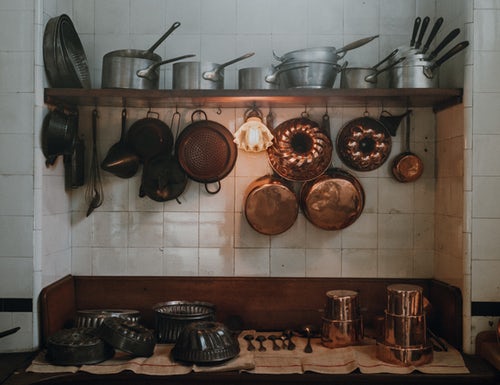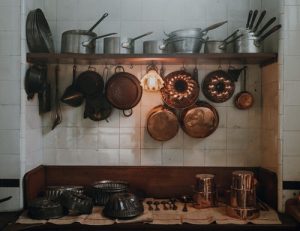 The dining room
Table. If possible and you know how to do it, remove legs and leaves. Wrap table, legs, and leaves in blankets.
Chairs. Wrap in blanks.
Rugs. Roll up and wrap in plastic or paper.
The living room and den
Electronics. If you have original boxes, it is the best way to pack your TVs, computers, etc. If don't, protect each piece with towels and blankets and protect it with duct tape. Empty spaces in the box you should fill with padding.
Shelves. Remove glass if you have and wrap it in blankets.
Artwork, mirrors, and other fragile items. Wrap in blankets.
Lamps. Remove bulbs and cushion carefully inside the boxes.
Tables, chairs, and couches. Handle with care and cover when loaded into the moving truck.
Rugs. Roll up and wrap in plastic.
Home office. If you have some important files, pack them in a separate box and keep them near you.
The bedroom
Bed. Break down beds. Place bed hardware in plastic storage bags. Pillows and matters protect with plastic.
Hanging clothes. Put them inside the trash bag. Make a small hole in the middle of the bottom of the bag. Pull the hangers through the hole and it is ready to handle. This is the easiest way to pack your hanging clothes.
Other clothing. You can pack it regularly into moving boxes. Don't forget to label by a person.
Jewelry. Place your jewelry in a container you'll keep with you during the move.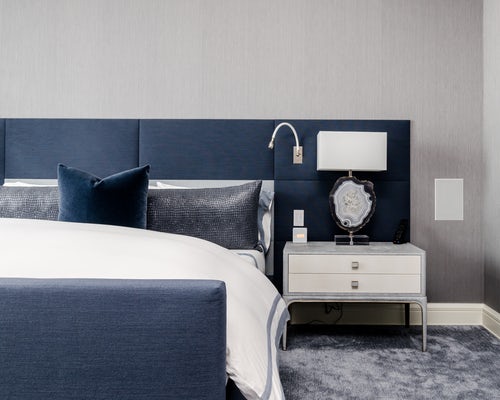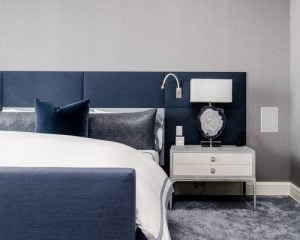 The bathroom
Prepare the box. Pack your makeup, toiletries, bathroom towels, etc.
 The laundry room
Washer and dryer. Unplug both. Disconnect all parts and store inside the machine.
Detergents, bleach, and fabric softener. Do not pack it for the move. Give them to your friends or family. You don't want to make a mess if they spill.
Laundry baskets. You can use to put some items inside and to transport it.
The garage or storage
Lawn equipment and gas grill. Drain gas and oil from lawn equipment. Remove gas tank from grill and turn in.
Lawn and patio furniture. Remove cushions and store in garbage bags.
Tools. Use your toolbox for smaller items. Wrap saws, axes, and hoes in old towels.
Paint, fertilizer, weed killer. Dispose of any dangerous and explosive items.
To summarize, to pack for a move efficiently, start with gathering all the materials you need (boxes, tapes, padding, etc.). Then, pack room by room and cushion your fragile items. Put your heavy things in the bottom and light things on top. Last, but not least, label each box with its contents and the name of the room. Remember, the better and more efficient you pack, the easier unpacking will be. If you are not ready to do all these steps alone, our local movers Florida are always available to give you a professional and reliable hand to make your packing process more successful.