Relocating an office requires a lot of effort and careful planning. It might seem formidable at first, but with Miami Movers For less, this big project can be executed in a seamless and effective manner. Our commercial movers Miami are here to help you with every step along the way. We understand all the difficulties a relocation presents, especially a relocation of an office and intend to make it as easy and stress-free as possible, all the while getting it done on time and budget. We are looking forward to learning more about your moving needs. Contact us as soon as you decide to hire professionals!
Commercial movers Miami offers you
Local moving services Miami, which are available 7 days a week. Our office is open every day throughout the year. Moving insurance is mandatory, but Full Coverage is optional and you need to purchase it separately. We are well equipped, so our trucks will come with dollies, liftgate and other moving gear.
Long distance moving that is available for 48 continental states. We have a license to pick up cargo anywhere in the U.S. and own a fleet of local shuttles for any truck-inaccessible pickup location. We ensure you that our professionals will carefully pack, load, and deliver all of your possessions to a meeting point, following the agreed schedule.
Guarded, secured, and climate-controlled Miami storage facilities. All of them are scattered across South Florida. Here you can store your items from 1 to 12 months. Additionally, you get one month of free storage with every move for free.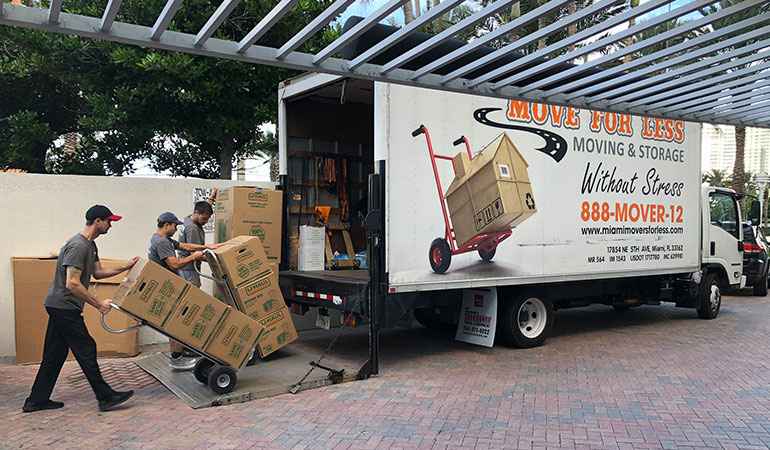 What can you do to make your relocation easier?
Make a moving plan and set a schedule
We suggest that you put in writing every task that needs to be completed before, during and after the move. Go through every room and cubicle and see what needs to be packed. You can assemble a moving committee of your managers to help you with this project. If you feel like you're losing sight of something, do not hesitate to contact us. You can always consult our professional commercial movers Miami, and get all the essential tips you need for a smooth relocation.
Pack your office for the move
This is probably the most stressful part of the relocation. You need to pay special attention to important documents and fragile electronics. We can help with this part of the move as well. All packing materials that you may need for a secure relocation will be provided at your request. Our movers will deliver boxes, paper, and shrink wrap in advance so that you may start packing on time. We also offer packing services, in case you are not proficient at it or just want to be time-efficient. Highly skilled professionals will wrap, pack, and transfer all your items with much care and efficiency.
Create an office plan and floor layout
Find an adequate place for every piece of furniture and every employee in your new office space. Figuring out where everything should be can be strenuous and exhausting. Your moving committee can step in and assist. However, if you find it too difficult, our commercial movers Miami are here to help. You can always consult them on how to make your new workspace area as productive as possible.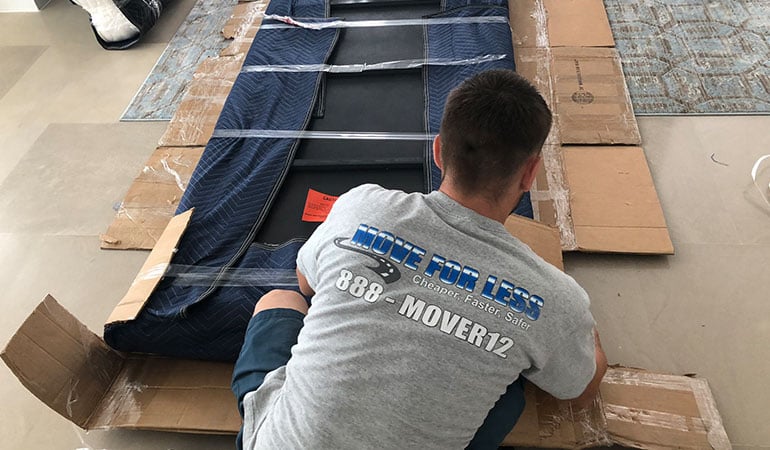 We also suggest
Creating an inventory of your belongings
Now that you have a new office area, explore it carefully. It should be a comfortable and pleasing workspace, so try to adjust to it. Get rid of the items you no longer need. Consider selling or donating what is now redundant. Old electronic devices such as office phones, PCs, and printers should find their spot on this list. This way you will save on space, and maybe obtain some extra funds for the relocation. Do not forget that recycling is also an option. These are all good ways to de-clutter and make packing go smoothly.
Deciding on a preliminary budget
Although it is susceptible to change, it is a clever idea to have a rough list of necessary expenses. To help you with this assessment, we can send estimators to your office at the time you find most suitable. Our commercial movers Miami are professionals that will assist with these calculations and make sure that the cost never exceeds your expectations.
Creating a notifying list
It will contain all the employees, institutions, businesses, organizations, partners, clients, etc. that should get an update about your new contact information. This ought to be done in advance in order to avoid any misunderstandings later on. Notify them about the move as well, so that your business activities can be conducted without any obstacles.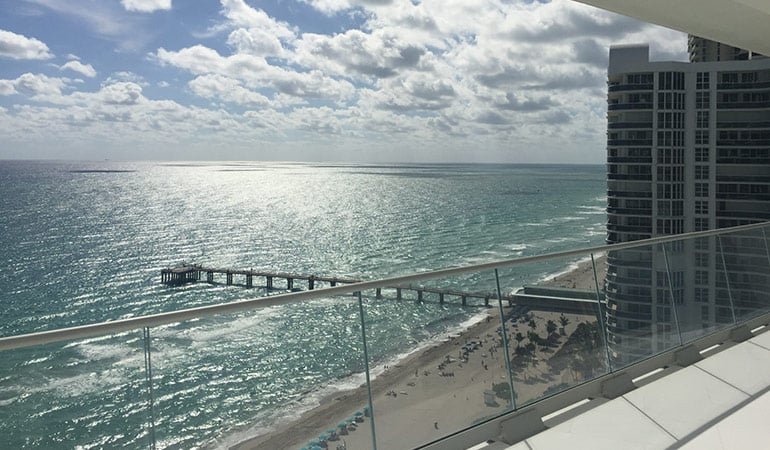 Scheduling an appointment with your employees
Notifying your staff of this considerable change should be one of the first things you do. Organize a meeting where each point of the schedule would be clarified. Everyone should be responsible for their personal items, as well as some individual, previously agreed-upon tasks. Have consideration for the impact this move could have on the employees since every big change brings unpredictable stress.
Hiring a moving company
Finding a reliable and experienced moving company is no easy task. But with Miami movers for less, it may be a seamless experience. You need to do the research and compare all the options. Our company is a reputable one and offers valid and dependable service. With your input, we will come up with the best course of action and ensure that all of your needs are met. We will take excellent care of your belongings. Everything will be covered and tucked for the ride to its new destination.
Our goal is to keep our customers, so exceptional service is a must. We encourage you to give us your feedback, whether it is praise or a complaint since we always strive for continuous improvement. Our commercial movers Miami guarantee a quality service and are glad to be at your disposal.