If you are one of those who needs or want to move to Plantation, we can help you. Miami Movers For Less is a prominent company in the moving industry and one of the most reliable local movers Florida.  As one of the movers Plantation FL, we offer a wide range of high-quality services. Our 11-year experience and lots of satisfied customers prove that hiring our company is the right choice.
Plantation – a very good choice
The reasons to move to Plantation can be various. Whether it is your personal choice or a necessity, you will be living in the main city of Miami Metropolitan area. The population of Plantation is steadily increasing. In 2016, about 100,000 people were living there. The city is within  Broward County, which is the second most populous county in Florida.
What makes Plantation so popular is the job market which offers numerous options. The unemployment rate here is only 4%, which is much lower than the national average. The difference is even bigger when it comes to the poverty rate. Although the cost of living is slightly higher here, both the income per capita and the median household income are much higher than the average. So, now you can trust us when we say that Plantation is a very good choice.
Why do we deserve to be your choice among other moving companies Plantation Florida?
When choosing a moving company, it is very important to know how to avoid moving scams. Our satisfied customers prove our credibility and the quality of our services. We are here to listen to your demands and wishes and complete the relocation quickly and safely. Our personnel is always ready to answer all your questions and clear away any doubts concerning relocation you might have. We are unique among movers Plantation FL because we continuously strive to improve our services, our moving equipment, and moving vehicles. It is of utter importance for us to keep our former clients and help them with any future moves. What's more, we aim to satisfy new clients as well and assure them of our quality. A recommendation from a satisfied customer is always the best marketing one company has.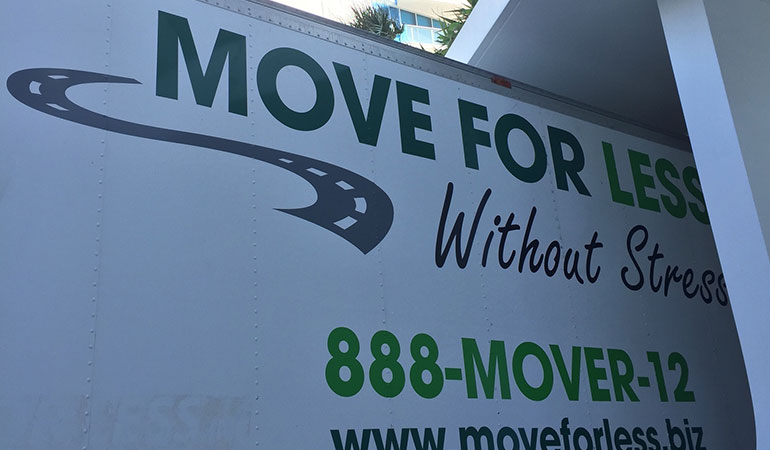 A wide range of services proves the quality of a company
Miami Movers For Less is one of the movers Plantation FL which has 11 years of experience. Within these years, we have moved a vast number of customers. For them, moving was an exciting and favorable experience. Here are the services we can offer to our customers:
Packing services – We handle your things with the utmost care. Whether you need partial or full packing, we are there for you. In addition, you don't need to worry about moving supplies. Providing them is a part of our service, too.
Local and long distance moving services – We are one of the best local movers and interstate movers in Florida. A particular advantage when hiring our company is that we provide you with a personal relocation coordinator. Personal relocation coordinator can give you the best advice and find the best solution for your move. So, whether you move locally or from coast to coast, don't hesitate to call us.
Residential and commercial moving – Whether you are moving your house or your office, we have all you need for a safe and smooth move.
Storage facilities – There are storage facilities at your disposal all around South Florida. They are climate-controlled, so your belongings won't be affected by elements.
Your safety and the safety of your belongings are mandatory for us
As one of the leading moving companies Plantation Florida, we want to make sure that your safety and the safety of your belongings are at the highest level. This is why we offer you various types of insurance. You can consult your personal relocation coordinator at our company and decide which coverage is appropriate for your type of move. Accidents do happen when moving, but we try to do everything we can to prevent them. In case an accident happens indeed, we want you to get the compensation for the damage you suffered.
High-quality service at affordable prices
Miami Movers For Less is a company which proves that high-quality service doesn't have to cost the earth. This is contrary to the general belief that a good service must cost a fortune. The aim of our company as respectable movers Plantation FL is to make our services available to the majority. Anyone who knows how to evaluate local moving companies understands why our company is among the top ones. If our company is the right choice for you, request a free moving quote and check the approximate costs of your move.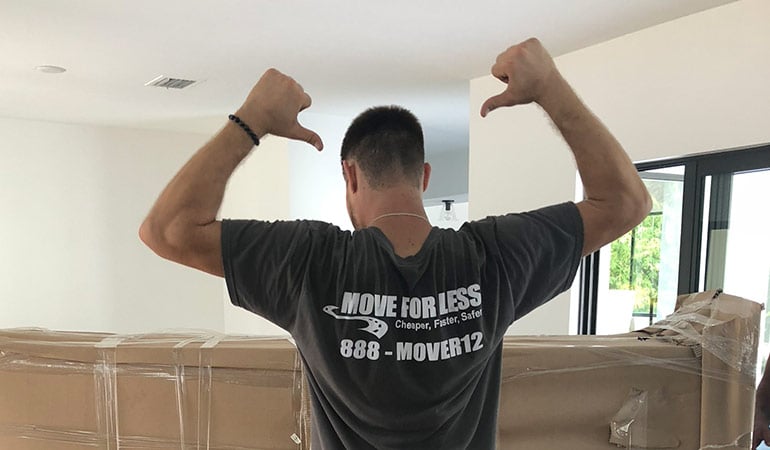 With Miami Movers For Less you are always on time
Delays make moving much more stressful than it already is. With Miami Movers For Less there is no such a thing as a delay. We never waste your time since we always take deadlines very seriously. Even moving awkwardly-shaped pieces of furniture, fragile items, musical instruments or gym equipment cannot be an obstacle to doing the job efficiently, responsibly and on time. As we have already stated, you can afford all this at favorable prices.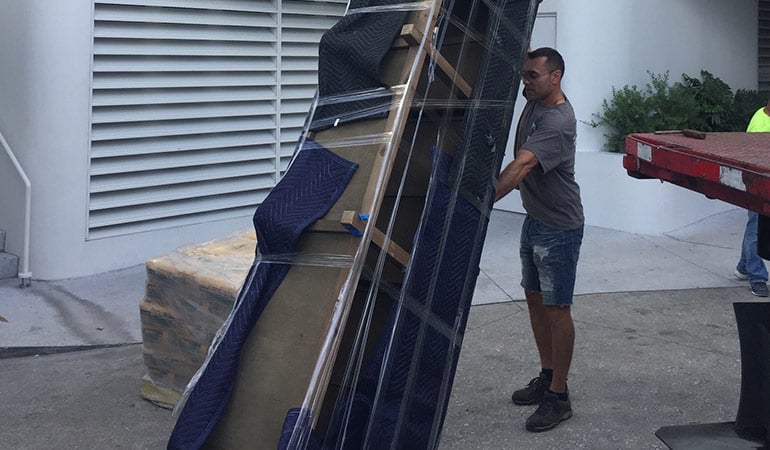 Summary of our qualities and services
Miami Movers For Less is an eminent company among moving companies Plantation Florida. We offer you a wide range of services at favorable prices. To help you with any doubts you might have concerning your move, there is a personal relocation coordinator who can give you all the answers. Safety of our customers is crucial, so there are different types of insurance we can offer and all you need to do is choose what suits you. We respect your time, so we perform the job quickly and responsibly and always on time. What is our great advantage and what makes us different from other movers Plantation Florida is that we offer high-quality services at affordable prices. We hope we have attracted your attention. Also, we hope you will trust our company enough to make Miami Movers For Less your choice.