If you like sunny weather and Latin cuisine, there is no better place for you than North Miami, FL. Moving there can be easy if you hire reliable movers North Miami FL. Your hunt for decent moving company ends here because Miami Movers For Less are your best choice! We have agents located all around the North Miami area. It means your moving assistance is always available and ready to help you relocate.
We have years of experience in all types of moves, so there is no obstacle for us to make your move smooth and efficient. No matter of the distance, size, weight and type, our local and long distance moving services handle it with no complications. From packing services, transportation, storage solutions to quality customer service, our moving company has it all! We are happy to assist you in moving to North Miami, across the country or within the state. Give us a call today and make your move to North Miami, FL.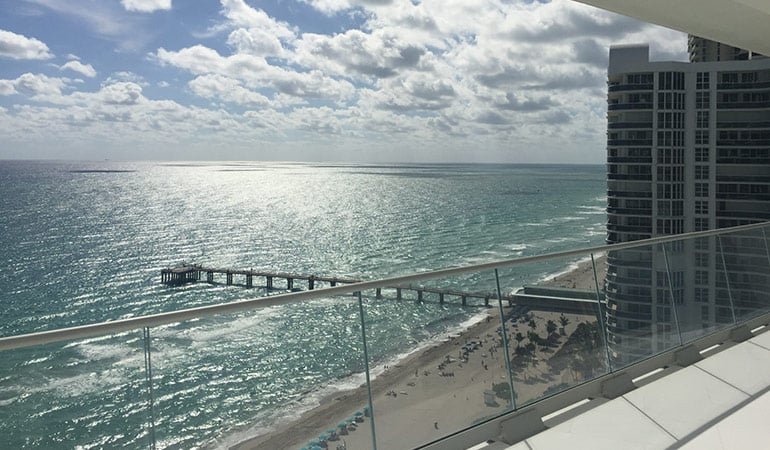 Make a fresh start in North Miami, Florida
Moving can be scary, same as the idea of starting over can very stressful for you. But, our movers North Miami FL are here to help you relocate and settle in this beautiful part of Florida. Many people are dreaming of moving to a new city, but not as many of them have the opportunity to actually do it. So, be positive, if you are moving to North Miami you have a chance to start over fresh in a very exciting city. You can live in great coastal neighborhoods because North Miami is also known as boaters' paradise.
Making a fresh start isn't stressful when you are surrounded by water and beautiful marinas. The only thing you should think about is to save enough money for the move and life in North Miami. You should expect higher housing costs and to be ready to pay a rent $2,000 per month for an apartment or condo rental, or if you want to buy a house you will need $300,000.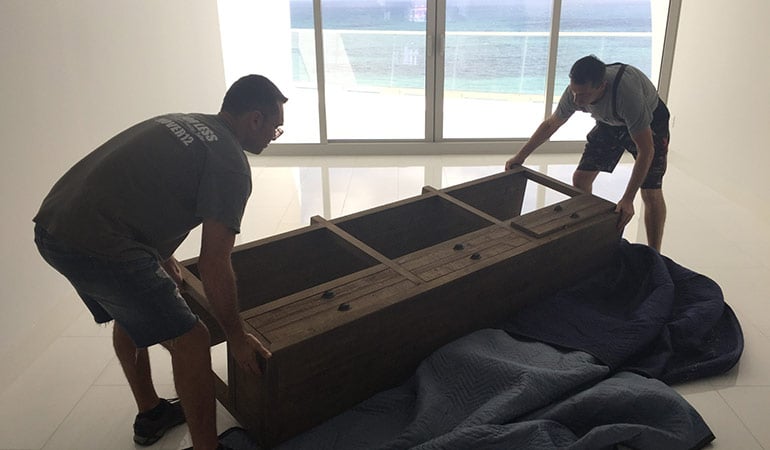 Explore all beauties of North Miami
If this modern and fresh part of Miami is your final choice, make sure to prepare your car for relocation. If you don't have a car, think about buying one. In North Miami, you will opt for driving to work, restaurants, shops, etc. Residents in northern Miami don't use public transit and almost everyone is driving here. So, be ready to drive every day and get used to traffic jams.
Have you heard about Spanish monastery St. Bernard de Clairvaux? This is the city's most popular attraction and tourists come here to get married. This popular wedding venue isn't the only famous attraction, there also other locations such as Arthur I. Snyder Tennis Center and the Blue Moon Outdoor Center. Also, these locations are popular but the main attraction is beautiful beaches. Because of the crystal water North Miami beaches are one of the trendiest spots you should visit.
As you see, there are many great things waiting for you in North Miami. With professional moving assistance from our movers North Miami FL, it will be easy to settle down and to start exploring this great part of Miami.
Movers North Miami FL organize your move with efficiency and care
Are you on the hunt for reliable moving companies North Miami? Look no further. Miami Movers For Less make your move convenient as you need it. Forget about hassle, troubles, and stress. Our skilled agents take worry out from the moving process. We put all our efforts to make your move as easy as possible. With our moving assistance, you can settle down in your new home while our professionals pack, transport, deliver and unpack your household or office items.
We are on the top of the moving companies North Miami. Because we take care of our customers and your needs, we organize your move with efficiency and care to make you satisfied. We have a license and moving insurance to provide you with the security you need. Also, if you are clueless about where to start on the moving process, our agents can assist you in the planning and preparation. Our experience in moves is your best guide to perform the relocation according to your needs and wishes. We promise we give our best to make your move as smooth as possible.
Residential and Commercial Moving Services in North Miami, FL at Your Service
No matter you are moving your home or an office, we provide you with services for both types of relocation. We guarantee quality moving services at affordable rates. We are always looking to improve our residential and commercial moving services. Working on your demand, we are making a customized moving plan to satisfy all your needs. Your residential or office move will be well-coordinated and executed. We have a great reputation in providing exceptional moving and storage services. Movers North Miami FL are highly trained and skilled to prevent damages on your belongings. While we are packing and transporting your belongings, you can take care of your personal things without interrupting your business flow.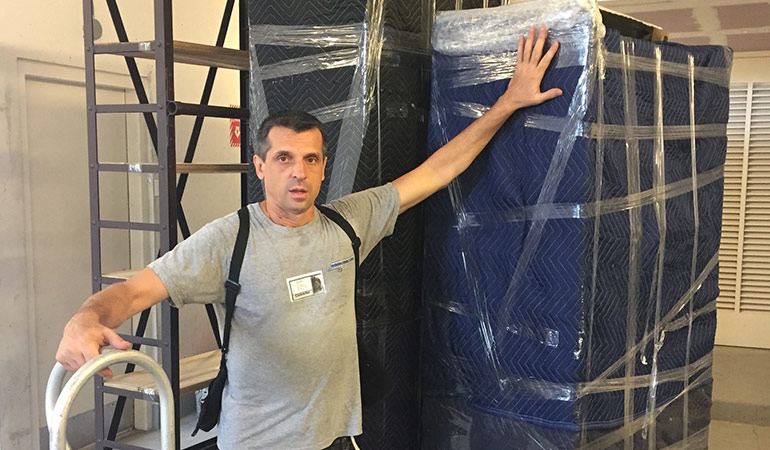 Storage Offers in North Miami, FL
With our great packing and storage services Miami, you can trust us to handle your personal belongings. You can be sure that your things are safely stored in our facilities. Also, for our customers, we have a special offer. With every move at Miami Movers for Less, you can get a one free month of storage!
We are the most affordable moving company in North Miami, FL
Our local movers in Florida also take care of your budget. We want you to be satisfied and to move without breaking the bank. That's why we are providing you with a cost-effective moving contract. For an affordable price, you will get quality packing materials and services, clean and dry storage units, and experienced movers to take care of every step of your move. Contact us to get a free moving quote and hire our movers North Miami, FL.