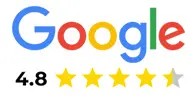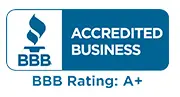 When you're moving to the Miami area, you'll want to choose from the best Hialeah moving companies to assist you with your relocation. Local moves such as these can get very difficult and naturally you'll want the best specialists by your side. That's why you should hire Miami Movers for Less. Our Hialeah movers are trained and experienced and they'll provide the best service for your moving needs.
Why Hialeah?
Hialeah boasts the title sixth largest city in Florida with a population of almost 225 thousand people. This city is a part of Miami-Dade County and a principal city of Miami metropolitan area. So, it's really well connected with Florida's capital, and, by extension, to other parts of the country and the state. In addition to this, Hialeah is one of the fastest growing communities in the USA. With a multitude of excellent elementary schools and ever more job opportunities, it easy to see why so many people rely on Hialeah moving companies to relocate here.
Apart from the aforementioned, Hialeah is popular because everyone is welcome. There are numerous nationalities in Hialeah including a large percentage of the population which is multiracial. If this doesn't show the true American spirit where all are welcome, nothing does. This city is also one of the largest Hispanic communities in the States, and a great majority of its population is of that descent.
Cheap property
Another reason why our Hialeah movers have seen so much business lately is that this city's real estate is much cheaper than in Miami. This is why many companies are buying property in Hialeah instead of the capital of the Sunshine State and relocating there with the help of our reliable commercial movers in Florida. Naturally, this means that there are a lot of employees moving from Miami to The City of Progress. The low real estate prices are drawing more than just companies to Hialeah. More and more households move to this city in Florida every day because of the affordable prices and a good quality of life.
High school Baseball
This city has some of the best high school baseball teams in the country. Not only are they really good at the sport, but hey also like boasting about it! One of the baseball teams in Hialeah hired the famous artist Pitbull to make their theme song. This place seems perfect for baseball lovers and fans. So, if you're one of them, you should call our Hialeah movers and schedule your moving day as soon as possible.
Why should you choose our Hialeah movers?
With the City of Progress becoming so popular, there are ever more Hialeah moving companies. So, how can you tell which ones are reliable and which ones are not? And why should you choose the services of Miami Movers for Less? Well, if you go with our moving professionals, we guarantee you'll receive the best relocation services you can get in Miami! Why is that? It's because our relocation specialists show all the qualities required for a top tier moving company. They are:
punctual – our Hialeah movers won't be late to pick up your items on moving day without informing you first.
honest –  the best quality you can expect from people who are going to move your entire household. At Miami Movers for Less, you can count on our staff to treat you and your home fairly.
reliable – our relocation specialists won't leave you hanging.
Our movers have the necessary experience
If you're moving in the Miami area, you should hire only the best local moving companies in Florida who have movers experienced in relocation. At Miami Movers for Less, our local movers know all the best routes to take you quickly to your destination. They'll take the shortest and the safest route to your new home. In addition to this, our specialists are the right people to entrust your belongings to. With their long experience in relocation and item handling, our Hialeah movers can guarantee your belongings' safety. There's no need to worry about anything going wrong during the move.
We tailor our services to your needs
Another reason why our Hialeah movers are the best choice for you is that we provide services which will allow you to perfectly tailor the relocation to your needs. Are you moving on a short notice? Don't worry! Miami Movers for Less provide the best packing services in Florida. Let our trained personnel handle your packing for you and give you time to take care of other vital moving tasks. If you need some storage units for keeping your things secure while you're relocating, you've come to the right place. We offer storage units for your moving needs. Whatever size of unit you need to keep your items in, we've got them. In addition to this, whether you need regular storage or climate controlled, we've got your back.
As you can see, Hialeah is a growing and popular community. This close to Miami and with affordable housing, this is an excellent place for new opportunities. This is why you can use many of its advantages if you move here. So, if you've decided to move to the City of Progress make sure you hire reliable Hialeah moving companies to assist you with your move. That being said, you should opt for our services because of the reasons we mentioned above. Only experienced and reliable Hialeah movers will be able to provide you with a safe and stress-free relocation. This is why you should hire our services. Our trained movers will help you have the easiest relocation of your life. Hire Miami Movers For Less, sit back and enjoy your move!