Is the beauty of beautiful Coral Gables architectural features caught your eye? We understand you. Coral Gables is a beautiful place and one of the major employment centers. Its residents are happy working in one of the most exciting cities in the area. Besides great beauty and employment opportunities, Coral Gables offers you more than 100 cafes and restaurants, including fine art galleries. Also, for college students, Coral Gables offers the University of Miami as one of the great universities to continue with your education. If it is your time to go to college or to find a better job, don't hesitate and call our movers Coral Gables!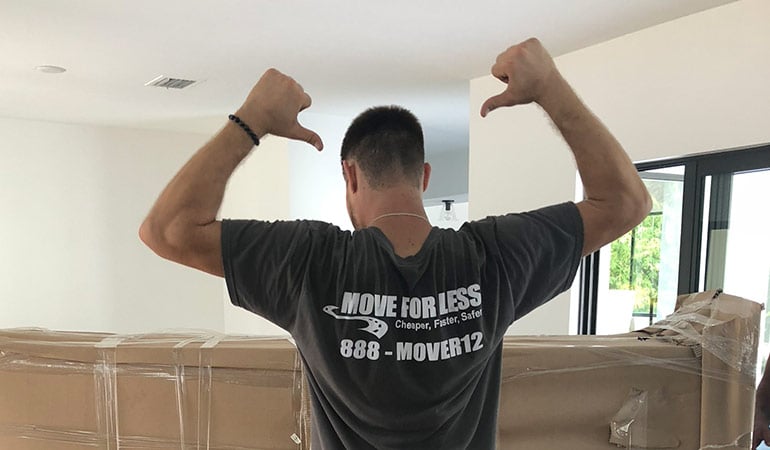 Hiring our Coral Gables movers, you can be sure you are dealing with the best!
Since we have knowledge about the Coral Gables area, you can be sure your belongings are safe and protected because our moving company is:
Is fully licensed and insured
Provides you with a guaranteed price so there are no surprises
Is always on time
Is equipped with a team of professionals
Can provide you with any moving services with high-quality work
Rated as one of the best moving companies in the are
Moving to spectacular Coral Gables is never been easier. Miami Movers For Less is a team of agents who are more than capable to guide your way with success! You can be sure you are hiring reliable, experienced and reputable moving company! You can rely on our moving services Miami. The best sign is our positive reviews and customers stories, by reading them you will find we are the highest quality service.
We guarantee full customer satisfaction
We want our customers to be happy that's why we are offering high quality moving services. You can count on our moving company representative who will come to your home to provide you with a quote that will fit your budget. We are here to make a customized moving plan based on your needs and budget. With flexible prices and a wide range of moving services, you can be sure you can get the best moving plan and safe delivery of your belongings.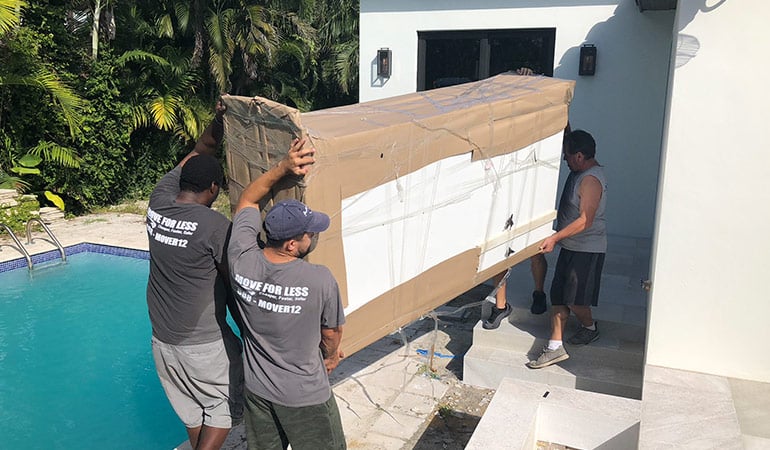 Residential or commercial move: there are no obstacles for our movers Coral Gables
We specialize in residential moving services same as for commercial moving services. There is no type of relocation we could not solve. Our movers have years of moving experience which make them more than capable to move your home or business with success! The entire crew, from agents, drivers and employees are capable to manage your move to make sure you remain stress-free.
Miami Movers For Less can perform the following moving services in Coral Gables:
Residential – Our residential movers are one of the best in Florida. Your household items will be relocated in a timely efficient manner anywhere you want. We handle residential moves of all sizes. With guaranteed experience, efficiency and great household moving services, you can be sure you are hiring the best!
Commercial – We offer you a great office moving plan on a budget. There is not too big or too small relocation for our professional moving agents. Our Commercial Coral Gables Movers meet all your requests and organize your move smoothly without stress.
Long distance moving services – We can easily make your long distance moving efficient and successful. Every step of your long distance move is handled with care. From start to finish we are your best ally. There is no distance we cannot handle with success. We pack and protect your belongings with the utmost care so you don't have to worry about their condition during the move.
Storage solutions – In case you need a safe storage solution for your belongings, look no further. We provide you with the best storage in Florida. Our storage facilities are a climate-controlled and well-maintained place for your belongings.
All our moving services are made to satisfy all your needs no matter of the size, type and distance of your move. Our movers are highly trained to handle local and long-distance moves with the same dedication and success.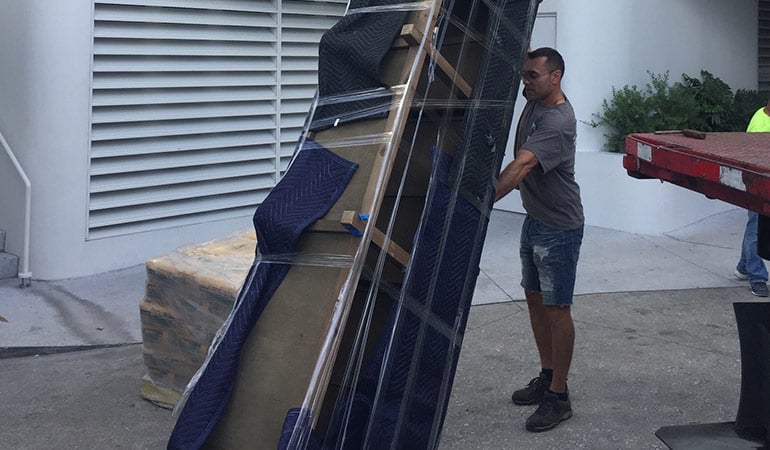 High-quality Customer Service is our trademark!
Miami Movers For Less is a professional and experienced moving company with a big network of satisfied clients. The satisfaction of our clients lays in our great customer service. If you are not satisfied, neither are we. If you are not sure this is true, give us a call and you will see why we are the best!
Nobody knows Coral Gables community better than us!
Coral Gables is one of the first planned communities in the Miami area. It is one of the most popular and prosperous communities you can live in. It is a friendly area where you can find your happiness no matter you are moving with your family or alone because of the better job.
The best you can do when moving to Coral Gables is to give us a call to manage your move. Miami Movers For Less have Coral Gable's movers to take care of you. We provide you with a stress-free and efficient move. We can pack, load, unload, store and unpack everything. You don't have to do anything. Just enjoy your ride!  Be generous to yourself, and treat yourself with the best moving experience in the Miami area. Book our Coral Gables movers today!