When looking for reliable movers Hallandale Beach, make sure to find licensed, experienced and highly trained professionals that can meet your needs and budget. When you move with our movers Hallandale beach you can be sure you are dealing with reliable movers who can handle your move with utmost care. With Miami Movers for Less, you'll be covered with best moving services every step of the way. Our full moving services include:
Residential moving services
Storage solutions
Packing services
Local and long distance moving services
Hallandale Beach – Your quiet but not boring community
Hallandale Beach is your next home destination. And you can be sure you have picked the best. This tropical paradise is located between Miami and Fort Lauderdale. Here you can find ultra luxurious housing options, beautiful neighborhoods, and many great ocean front rental apartments. With many entertaining opportunities, nightclubs, dining options, dancing activities Hallandale Beach is the place where you can have a happy and enjoyable life. You can enjoy many different activities, from racing at Gulf Stream Park, outdoor shopping and entertainment mall, golf, swimming, boating, and saltwater fishing. There is everything for every resident of Hallandale Beach. After you move to this quiet but active community you will find out how it is easy to settle down in Hallandale beach.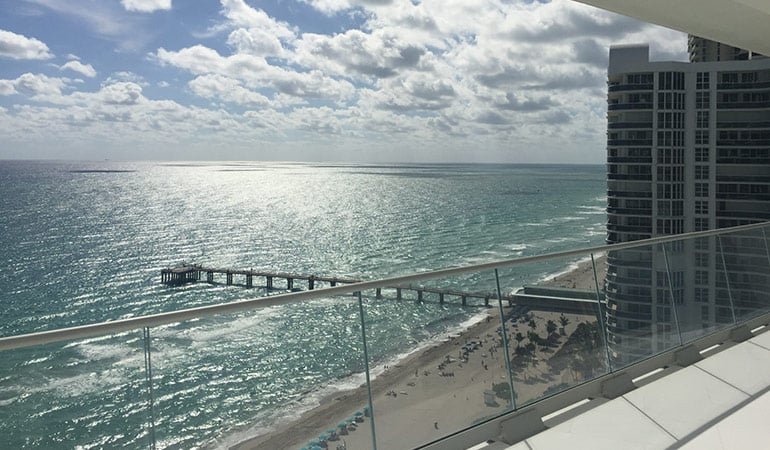 Let our superior moving companies Hallandale Beach handle your relocation
Miami Movers For Less is a famous moving company in South Florida that provides you with superior movers Hallandale Beach. With our quality and an extensive variety of moving services, it is not surprising why we are superior in the moving industry. We are constantly improving our moving and storage services maintaining our reputation, quality, and value. Great relocation packages for affordable prices are what make us different from other moving companies Hallandale Beach. With no hesitation, we can say our moving company is a leader in local and long distance move including our storage facilities.
Our movers exceed all Hallandale Beach residents' expectations
Whether you need to move down the street or you want to make a long distance move, our movers Hallandale Beach handle every type of relocation with same dedication and effort. We are here to meet all your expectations and needs. With our moving assistance, you can count on expert advice, careful packing services, safe and clean storage facilities and most important – skilled movers who are capable to handle your belongings from start to finish.
Like our company name say (Movers for Less), for your move to Hallandale Beach, you will pay less than when hiring other moving company. But at the same time, you will get good and safe hands for packing and transporting your belongings. No matter of the type, size, and destination of your move, movers Hallandale beach handle your relocation in the most efficient way. With our moving assistance, you'll get an affordable move and priceless experience.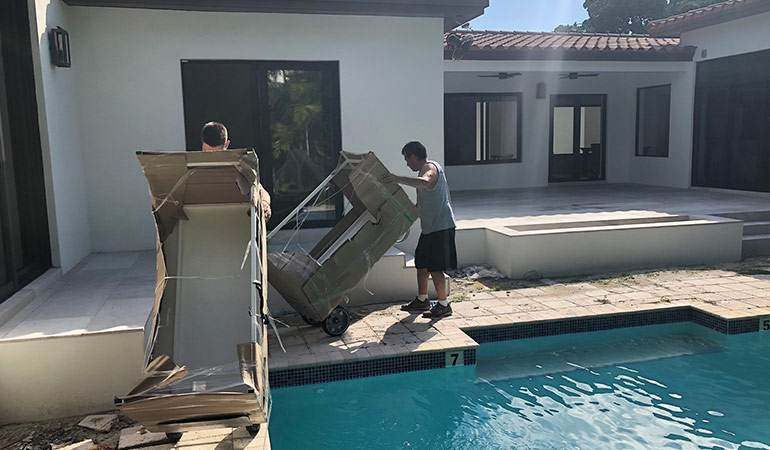 Your belongings safety is our prime concern
Because we take care of the safety of your belongings you can be sure your most precious items are transported inside the maintained moving trucks. You can be relaxed knowing that your belongings are packed and protected in the safest and most efficient way.
Household belongings or your office equipment are handled by dependable and qualified movers. This is a very important thing you should think about when moving. You want to be sure you have dependable drivers and quality moving trucks you can count on. Known as one of the most reliable moving companies in South Florida, our drivers are the finest, highly-trained and properly licensed.
We are full service moving company
It is easy to move to Hallandale Beach when you have full service moving company by your side. Our movers Hallandale Beach provide 100% air-conditioned, well maintained, affordable and 24-hour video surveillance secured storage facilities in Miami. With our full moving services, your valuables are safe from start to finish.
From all the Hallandale Beach moving companies, we respect our neighbors in Hallandale Beach. We listen to all their requirements in same time following their budget. You don't have to seek anymore for reliable movers Hallandale Beach because we are the best to choose.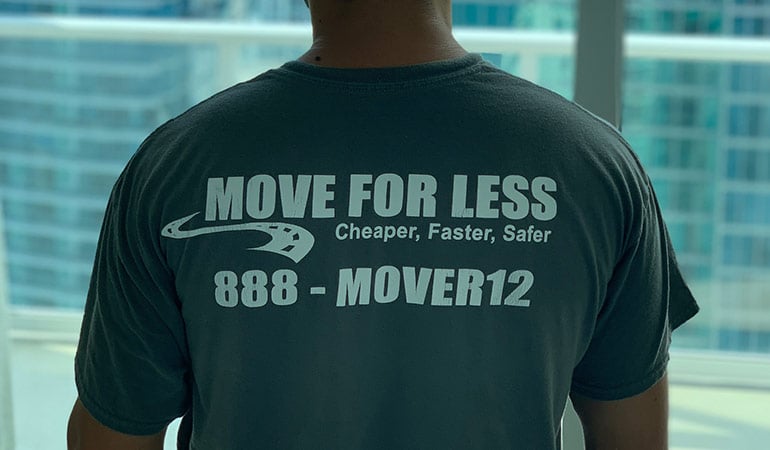 Our full moving services besides storage facilities include safe packing services ready to pack and unpack no matter the size and weight of your belongings. We are ready to serve your local, long distance, residential and commercial move. Our services will impress you but our affordable rates even more. Our competitive rates on packing, storage, and moving services guarantee the affordable move. So, use our full moving services and let our expertly trained movers to handle and organize your local or long distance move.
Moving home or business? Do it with our experts!
At Miami Movers For Less, we understand that each type of move deserves a personalized approach. That's why our residential moving services are the best in the area the same our commercial moving packages. We make a custom moving plans providing you with a free moving quote. No matter you are moving your home or office, you can count on safe packing, loading, delivery, and storage services. It is everything you need for an efficient move. Our experts are trained to pack your fragile items, disassemble office furniture, manage your paperwork, ensuring your move is affordable, safe and on time.
Why our Movers Hallandale Beach?
Safety of your belongings.
We pay attention to every detail of your move
Save your money with affordable rates
We enjoy helping people move to Hallandale Beach stress-free
We put all our efforts to make your move a memorable and pleasant experience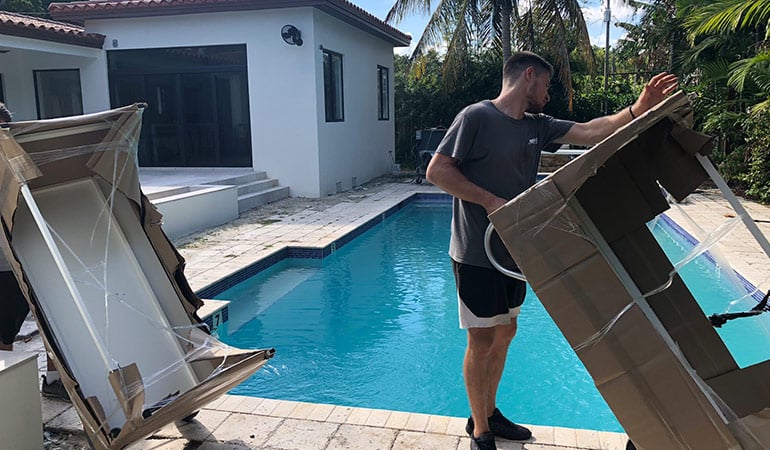 Get a Free Hallandale Beach Moving Estimate Today!
If you like more information about our moving company, give us a call and ask our representatives everything you want. Also, if you want to make a move on your budget, you can easily request a free moving quote on our website.  Start scheduling your move today!