In need of a reliable and safe storage facility? We can help you store your belongings in our Miami storage facilities. We give you the option of safely storing your most valuable items of almost any size and weight. Do you want your belongings stored in a convenient location near your home or business? Do you want accessible storage units? Then, we are definitely your best choice! Our storage Miami keep your belongings clean, secure, protected for as long as you need.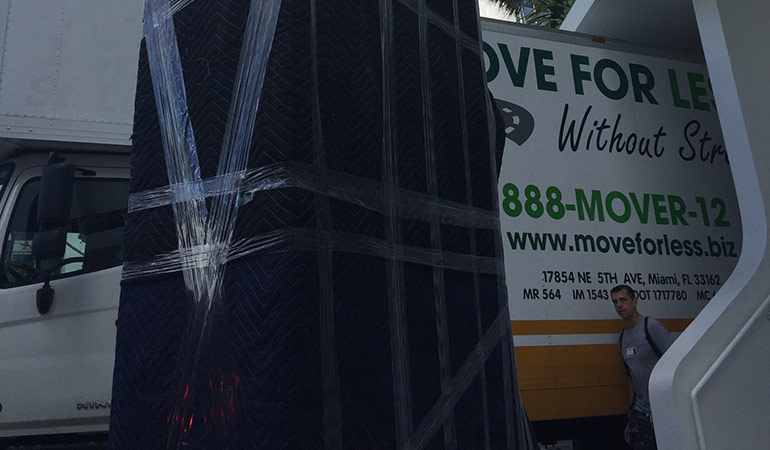 Secure Storage at your disposal
Miami Movers For Less have one goal – to keep your belongings safe and protected in our storage units Miami. All our Miami storage facilities are designed to be secured. You don't have to worry about your items, whether you are storing them for a shorter or longer period of time.
You can count on convenient locations
Our primary Miami storage facility is conveniently located on the Miami Gardens exit on I-95. This location is easily accessible from residences and businesses around Miami-Dade, Broward and West Palm Beach counties.
Rent storage units Miami 
In our storage facilities Miami the length of storing is flexible. Store your items for as long (or as short) as you wish. Unlike other storage facilities in Miami, we don't require you to sign lengthy contracts for your storage. Whether you only need one month or a one year lease or something else in between, it's no problem!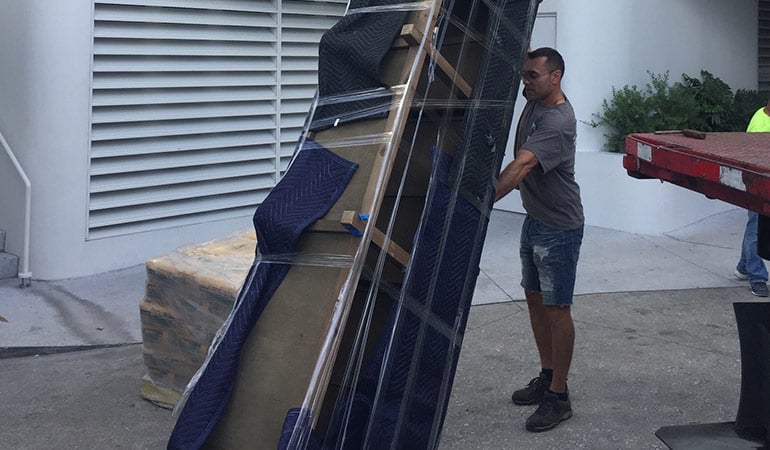 Hire Miami Movers for Less for a long distance move and get Free Month of Storage!
Do you need help for long distance move, too? Hire our long distance movers Miami and get a free month of storage! We want to make your move as easy as possible. Our goal is to expand a network of satisfied clients, that's why one free month of storage is included with every move with Miami Movers for Less.
We offer many storage solutions to fit your individual needs
Do you need a safe place to store your belongings while renovating your home, moving or downsizing? No matter the reasons, we offer you a wide range of storage units Miami ideal for all your needs. Whether you need to store just a few boxes, furniture, seasonal clothes, antiques, etc. our storage Miami offers many solutions to fit your individual needs and budget.
Providing outstanding storage service is our business
When you want to store your belongings, especially valuables, you want to have peace of mind. You want to be sure your household or business items are in a safe and secure place. This is our job, to keep your belongings protected, and to make you feel good and relaxed! That's why we are offering many special discounts and a free month of storage because you deserve it! We want to make your move as pleasant as possible. The moving process doesn't have to be stressful and complex. With our moving and storage solutions, you can have a memorable moving experience.
There are many storage units in the area, but at our Miami storage, you get much more than just storing your belongings. We offer you a variety of options, sizes and moving services Miami. We take care of all your needs, that's why we are here to help you find the perfect size of a storage unit for your belongings. Besides a variety of sizes, you can rest knowing your items are safe in our Miami storage facilities.
We can store anywhere in South Florida
With many of our storage facilities in South Florida, it is easy to store your belongings anywhere in the area. So, whether you are decluttering your home or you are relocating to the new one, our storage Miami is always ready for your delivery. Give us a call and store your belongings in a safe way today!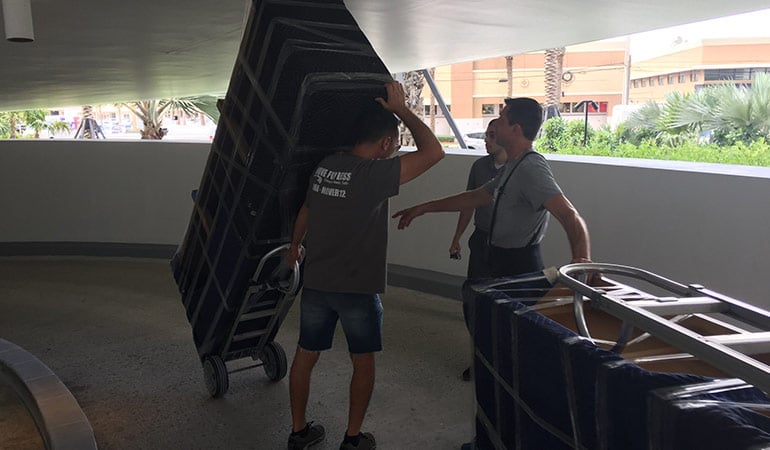 Tips on Utilizing Our Miami 
Storage Facilities
Without a doubt, Miami Movers for Less are your best ally when in need of some extra space. Not every customer knows about how they can fully utilize our storage units because most of them think that the only way to avail of one of our storage units is when they move out of their old home. They use our storage units to keep some of their possessions in one place for an indefinite amount of time all the way until they have finally found a place to move. But, this is not the only situation that you can take advantage of our storage units Miami.
You can use our storage facilities if you want to:
Transfer some of your belongings that are eating up space but do not want to get rid of them.
You can also use the storage units when you are buying a new house.
If moving in with your partner or bringing a baby into your current house and want to empty some space.
Use storage Miami before you decide on getting rid of the items that seem no longer necessary.
We will also make sure that everything is properly sent to your new location.
You can use our storage facility for any reason as long as you pay for the period of time you are going to rent our units.
Whether you are moving to or just within the cities of Hallandale, Aventura, Fort Lauderdale, and Miami, you can always check out our storage facilities as a way to store your items. Just don't forget to visit the official website of Miami Movers for Less or visit our office personally to see some of our available Miami storage facilities.