Do you want to live near the beach and enjoy exciting nightlife? Miami is the place for you. If you are making a move to this world-famous city you need moving agents in the area you can trust. Our Miami movers are the best rated and licensed professionals who can move your home or office to the new location. Miami Movers For Less is a moving company with best local movers Miami you can hire to pack, transport, and unpack your precious belongings. No matter if you are moving your home for the first time, or you are relocating your office in the bigger space, we are your reliable moving option. Give us a call today, so your moving preparation can start immediately.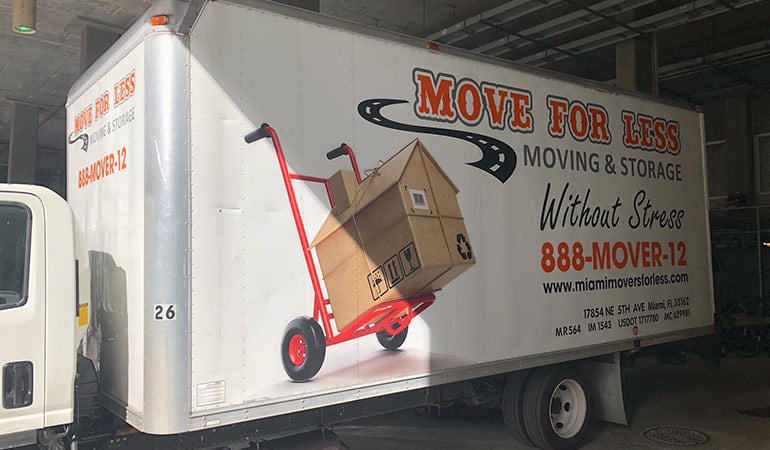 Is moving to Miami a good idea?
If you are still hesitating about your move to Miami, you are at the right place to get them all moving tips you need. After you read all our tips and services you can get, you will be fully convinced. It is very easy to fall in love with Miami. It is an exciting city, the seat of Miami-Dade County, world famous beach destination. Miami can offer you much more than just beaches and sunshine. This is a major global city and one of the wealthiest cities in the USA. Located on the Atlantic Coast of Florida you can enjoy ocean breezes all year round. Miami isn't just exciting beach city, it is also one of the greenest cities in the world where you can drink quality water, breath quality air and recycle items you don't need.
As you see, Miami offers you the best of all possible worlds. It is a cultural and art center, where you can listen to great music and enjoy the tasty cuisine. Its famous restaurants and clubs attract young people all around the world. And, because of all its beauties, you will be attracted too. Many exciting opportunities are waiting for you. All you need to do is to let our local movers Miami guide your way to this magnificent city.
Which neighborhood in Miami is your perfect fit?
It depends on few factors: are you moving alone or with family, are you on the job hunt or you are looking for better nightlife?
Relocating to Miami with a family
In case you are moving with your family, and you are looking for places with a good education, you should consider areas such as Coral Gables, Coconut Grove, South Miami, Pinecrest. In these neighborhoods, you can find great homes located near schools and Miami Dade movers can help you relocate.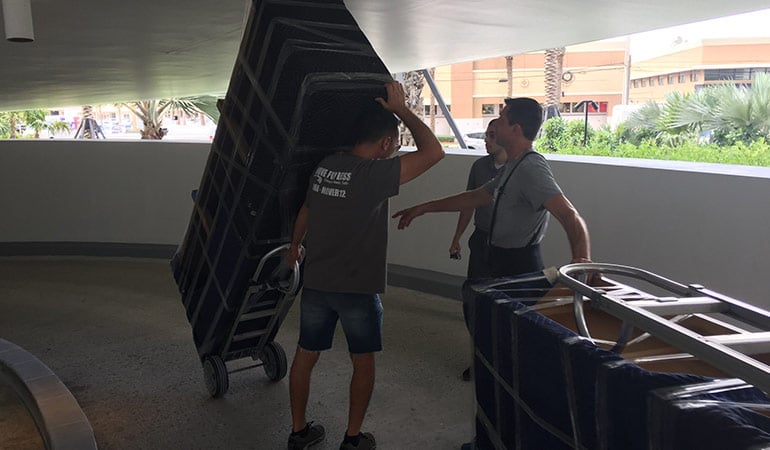 Relocating to Miami for a new job
If you are moving to Miami because of a new job, consider neighborhoods such as Coral Gables and Brickell.  These neighborhoods are near important and big business centers.
Relocating as a young and single professional
If you want to live in the neighborhood with many great restaurants and bars, the Downtown area is your perfect fit. Moving to Miami Beach is also another great way to experience the great and exciting nightlife.
No matter the neighborhood you decide to move, our local movers Miami are here to handle every type and size of your move with same dedication and success.
What sets us apart from other local Miami moving companies?
If you are looking for reliable and dependable moving company in Miami, you should contact Miami Movers For Less. Our experienced local movers Miami provide you with a free moving quote and professional help to handle every part of your move. With our reliability, efficiency, and great customer services you are worry-free during the move and this is what sets us apart from the competition. We are constantly improving our local moving services that's why we have a wide network of satisfied clients.  Because we combine great customer service with modern technology and skilled movers every of our move is successfully accomplished.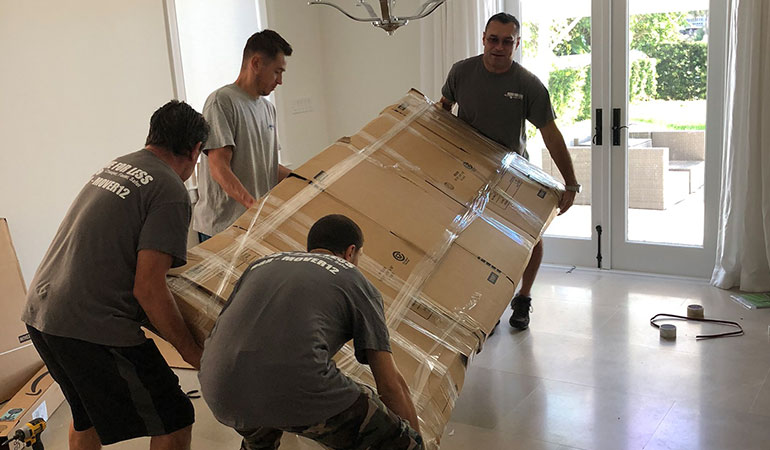 Quality local moving services you can count on
Our local movers Miami understand the area best! For affordable rates, you can get the best quality of local Miami moving services. Our moving company provides you with:
Residential moving services
We're looking forward to showing you our local moving services which are the best in the area. All you need to do is to give us a call to get a free moving quote and customized moving plan – because we care about your needs and budget.
Miami Movers For Less – Local movers Miami of your choice!
As a full-service local Miami moving company, we offer a wide range of services, from packing, transporting, delivering, unpacking…. Also, we can help you disassemble and reassemble all necessary items, and also we'll help you pack and protect your most valuable items. Our priority is to provide you with the best moving experience. All your packing and unpacking needs are handled by our skilled and experienced moving agents. Also, you can count on safe and climate controlled storage units ready for delivery of any of your belongings. By providing you with a customized moving plan you can be sure your wishes and needs are respected.
Our team of local movers Miami is ready to handle any type of your move. No matter you are moving your small office, big house or 3-bedroom apartment, we can do it. We are ready to provide you with moving services at any time you want. When you contact our customer service we are making a moving schedule, personalized to fit your moving needs and budget. If you want to make your hassle-free move to Miami, contact us today.