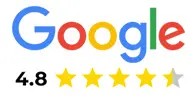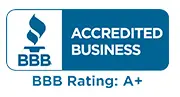 Welcome to Miami! Are you about to fulfill your dream and move to the seashore? Or have you been looking for a place on the East Coast that can offer climate and the sea like San Diego and LA can? Welcome to the capital of nice weather, Miami! This world-famous city is one of the most popular locations for tourists in the USA. Also, it is a place with a lot of diversity in which Cuban population plays an enormous part. When the time to move to Miami comes, it is important to know what to expect from your movers. Movers Sunny Isles Beach are standing by to jump in and help you execute your move. Let's take a look at how we can help you.
Greater Miami Area and Sunny Isles Beach
Miami is a large city that spans all the way from the Florida Everglades in the West to the Biscayne Bay in the East. Sunny Isles Beach is located in the most Northern tip of the Miami-Dade County. It lies right on the beach and is connected to the mainland by the William Lehman Causeway and NE 163rd St. Head to the South pass the North Beach and you will find yourself in Miami Beach, one of the most famous parts of Miami. While lying on the ocean shore, Sunny Isles Beach offers alternatives to swimming, surfing, and other maritime activities.
In case that you are into nature, Everglades Nation Park is located close by. For professional sports pass by's look no further than NBA and the Miami Heat. If you are into traveling, Miami International Airport offers easy access to national tourism attractions. Alternatively, hop on the plain and discovers Central and Southern America in no-time. Whatever you need, Miami has it.
Living in Sunny Isles Beach
According to the Niche.com, Sunny Isles Beach is a great place to live, as long as you can afford it. Overall, Sunny Isles Beach ranks pretty high. It is one of the best places to retire in Florida, and in the USA in general. Furthermore, it is a place which is very good for families. Selection of public schools is very good. On the other hand, great weather all year round enhances outdoor opportunities for families and kids. Being in Miami, you would expect to have a good selection of fitness options. This is another area in which Sunny Isles Beach manages to deliver easily.
With so many high-end options, one might wonder how could there be any reason not to live here. The answer lies in very high costs of living and housing, for Florida conditions. This the main reason why people would decide to contact movers Sunny Isles Beach and find another place to live in. While costs of living and housing may be high, bear in mind that Florida has no state income tax. This means that more of your money will stay in your pockets. Manage it well and you will be able to afford a nice life in this wonderful place.
Movers Sunny Isles Beach is more affordable than living in this area
While living in Sunny Isles Beach can, for some, come at a more expensive rate than they can afford, we are glad to tell you that movers Sunny Isles Beach are far more affordable. We are happy to be able to offer competitive prices for all aspects of the move. We offer a variety of moving services. The best thing about them? They are tailor-made to fit your needs. Should you decide to hire us for your move, you can expect us to come and make a free assessment of the load that you need to move. Depending on the load, the distance and other sets of parameters, we will provide you with Miami moving quotes that are going to be difficult to beat. Like the rest of our customers, you will be glad to have got in touch with us.
Services that movers Sunny Isles Beach can offer you
Depending on your needs, movers Sunny Isles Beach can offer the following:
Local moving by movers Sunny Isles Beach
Local moving is one of the basic moves that movers Sunny Isles Beach offer. No matter whether you are moving down the block or to another neighborhood, we are ready to help. No matter how long or short your move is going to be, we will make sure to move you with the most reliable trucks on the market and the best insurance options.
Long distance moving
Moving to another state? Say no more, but make the call! In no time will our moving manager come by to make the free assessment. Provide us with the details of where you are moving to and let us do the rest.
Commercial or residential move? We have you covered!
No matter whether you are moving to a new home or swapping offices, we are here to help! We are experienced in both types of the move. Should you decide to hire us, all that you could do when the moving time comes is prepare the refreshments. Leave the rest to the professionals!
Need help with packing or storage? Movers Sunny Isles Beach has got your back
If you would need help with packing or safekeeping of your items, we are here to help. Just let us know and we will come to apply all of our packing expertise in order to protect your items for the move. Storage facilities that we can offer you are the state of the art storage units accessible 24/7. Therefore, should you have excess items that you are unsure where to place, or simply need time to fit them all, let us know. Our storage units are easy to access and affordable to rent. Movers Sunny Isles Beach have everything you may need for a successful move.