When moving your family and household items you need residential movers Miami you can trust completely. Miami Movers For Less are your best choice! Our experienced and trustworthy team of agents has the expertise and skills to provide you with a hassle-free move. Whether you are moving to the city or out of state, our residential movers Miami cover you with local, long distance and interstate moving services. All you have to do is call us and request your free quote.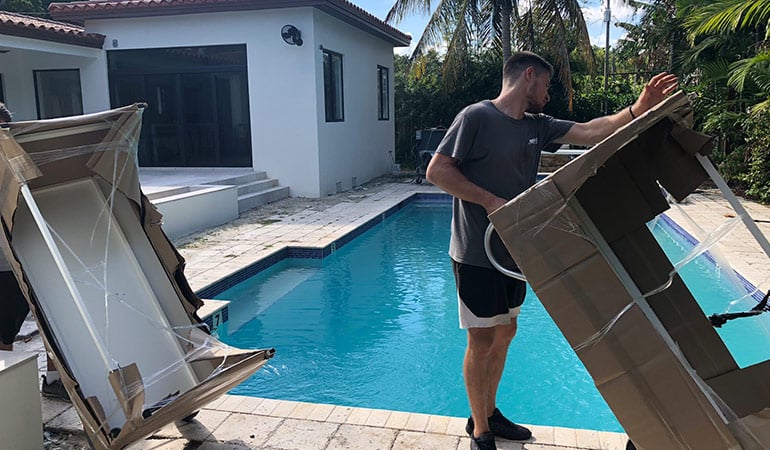 What makes us different from other Residential Moving Companies Miami?
Because of our personalized approach to residential moving, the moving services Miami set us apart from the rest. Our polite and friendly team of residential movers Miami treat your move with the utmost care and respect. We make a customized moving plan based on your needs so you can get the best from our moving services. You can count on complete, affordable, and dependable services that can manage your residential move with ease.
With a personal approach, you can have a memorable moving experience. Not many moving companies implement our moving model. Not everyone pays attention to details and your needs and wishes. A successful residential move requires special planning according to your time and budget. We are always prepared to offer you a household move that will fit your schedule and financial limits. No matter where you are moving, with our residential moving resources, your move will be an enjoyable experience. For your ultimate satisfaction, we also provide you with quality packing supplies, so you can relax because your move is covered every step of the way.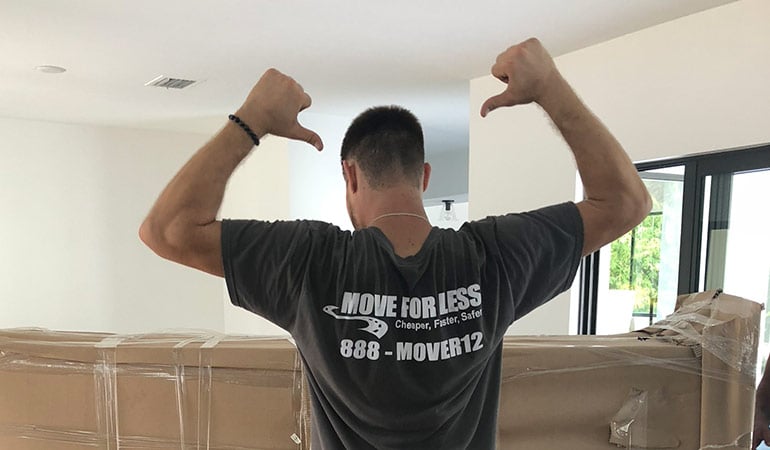 Our goals
Our main goal is to expand our network of satisfied clients in Florida. That's why we are constantly investing in our residential moving services so we can exceed customers' expectations. Miami Movers For Less take care of your specific needs and moving budget. Our experienced and dependable team of residential movers Miami takes care of your belongings with utmost care. You can count on professional help every step of your way. You can be sure your possessions are in good and safe hands. Our goals are to keep you and your belongings safe and protected during the way. That makes us one of the top-rated moving companies in Florida. Our satisfied clients put us on the top of moving companies Miami.
We offer comprehensive residential moving services
Our wide range of moving services you can use for your residential move anywhere in the country. You can count on many services including:
Packing
Storage
Protection for your belongings
Local Moving
Long distance moving
All these services come with quality moving supplies such as moving boxes, tapes, packing paper, wrapping materials, and more. Everything you need for a smooth and successful moving experience you can get from our residential movers Miami. You can be sure – your belongings are in safe hands and you can count on the free in-home estimate. Contact us for efficient and affordable residential moving services.
An Overview of Your Household Move with residential movers Miami
If you want to know what your household move will look like, our residential movers Miami brings you an overview of smooth residential relocation.
Every successful residential move starts with good Preparation
With a reliable team of residential movers, you can also get a relocation consultant who will be helping you every step of the way. From assessing your moving needs, making a plan, and estimating your costs, your personal moving consultant is there to take care of you and your belongings. Tell him about your special requirements and our team will make it happen.
Packing and Loading
Residential movers Miami is a team composed of professional drivers and packers who are experienced and skilled to pack your belongings and pack them safely into the moving truck. Miami drivers and packers are in charge of all the hard work. Also, in this stage of residential moving, you can count on:
Protective coverings and quality packing supplies to protect your household items
Making an inventory list
Labeling moving boxes
Loading your moving truck properly
Providing a Bill of Lading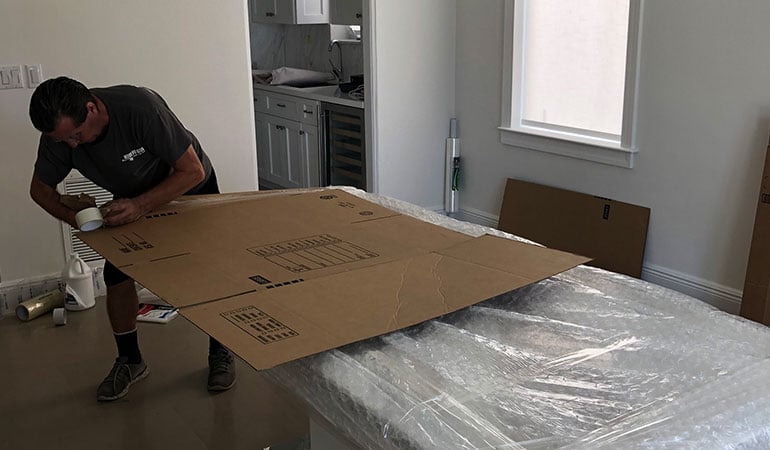 Delivery of your household items
With residential movers Miami you can count on the safe delivery of your belongings. Our driver will contact you so you can know the exact arrival time of the moving truck. In this stage, you should let professionals handle unloading and unpacking if you want your belongings to stay safe from start to finish. Also, the professional team of agents knows how to reassemble items in your new home. In this moving phase, you should check the condition of your belongings. If something is missing you should make a note on the inventory list and notify your move coordinator.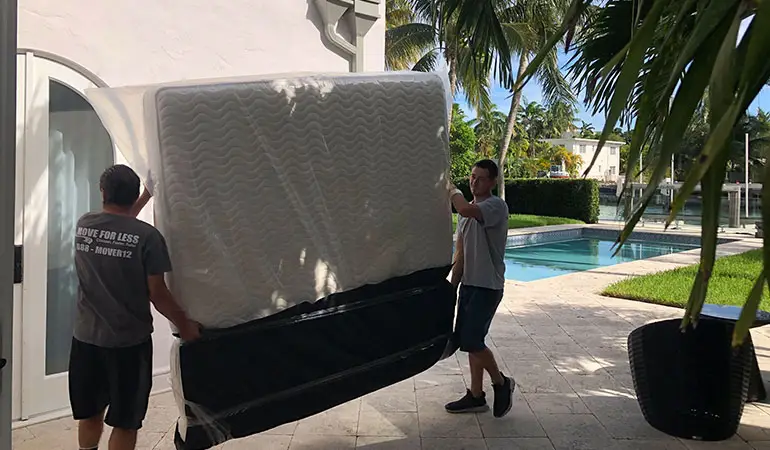 In your search for reliable residential movers – Miami Movers For Less is your best choice!
Household moving is one of the most common experiences Americans face every day. There are many different moving companies Miami to choose from, but you should pick a moving company you can trust with your valuable possessions and family relocation.
Our company exists for 11 years and because of our experience and a long history of satisfied clients, our residential moving resources make your move a success. We are a safe bridge to your new home. We put all our efforts to make your dreams come true. Miami Movers For Less are waiting for your call and looking forward to making your move an amazing experience.