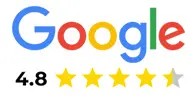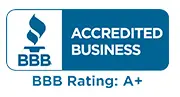 Are you potentially seeking career opportunities in the moving industry? Do you think you have what it takes? Do you have the experience, and more importantly, are you someone who can take pride in being honest and courteous? If the answer to most of these questions is yes, then you might be just perfect for us!
Miami Movers For Less – Who are we?
Miami Movers For Less is a full-service moving company located in, you guessed it, Miami, Florida. There is no mountain high enough for us since we face moves of all sizes, distances, and destinations. Each project we take on is different from the previous one, meaning that we are in a very fun and dynamic working environment, where you constantly feel like you are learning new things and gaining new skills. We deal with both residential and business relocations, meaning that we are going to be facing plenty of diversity.
If you decide to join our ranks, you will not only become a moving agent. You will become the face of our company, our ambassador and representative. When someone says or thinks about Miami Movers For Less, they will think of you, your skills, competencies and the experience they had with you. This means that, to us, you will be much more than a field operative. You will become the most valuable asset we have because you will be the main actor interacting with all of our customers. We will be able to get new clients based on your energy and performance because when we get recommended to someone else it is because of you!
How long have we been here for?
Believe it or not, we have been rocking the industry since 2007. Started as a little operation making ends, we have grown to become one of the best (if not the best) moving company in South Florida. Hopefully, you will become a part of a very fast growing organization, and continue to grow with us. The goal we strive for together? Whenever someone thinks 'Who are the best residential movers Miami?'- the answer becomes Miami Movers For Less. This is something we can only achieve if we work for it together. Working together as one team, going towards the mutual goal – becoming the best there are.
What we would need from you…
There is not much we are asking for, but in order to maintain the standard that we honed for years, there are some prerequisites that we need to discuss. First and foremost, one of our prime attitudes towards employees is that we would love to hire honest, fair and hardworking people before anything else. If there are skills you are lacking – we can teach you. Any additional skills and experiences are more than welcome, but if you are a decent person willing to learn something – let's talk!
In order to become a potent candidate for the Miami Movers For Less team you need to have:
Some experience in this line of work
A safe driver with experience behind the wheel
Honest
Hard working
Courteous
With a passed background check
What we offer in return…
In return for you entrusting us with your career steps, we offer plenty of valuable benefits. First and foremost, we offer to care for you and about you, meaning that you will not be treated as if you are just another employee. You will be treated as a very valuable member of a large and growing team. But these are just fun words. Other than that, we offer:
Full-time employment
Available weekend shifts
Payroll service with direct deposit
Competitive pay
Opportunity to grow
If this is all something you find interesting, and you wish to become a member of our Miami Movers For Less family give us a shout! Let's get in touch and discuss everything in more detail.
We are eagerly awaiting your call!