How to pack sports equipment?
In case you are thinking about moving to a new place and you have many pieces of sports equipment, it can be tricky. It certainly is not the same as packing household appliances. Of course, there is no need for you to panic since we are here to help you. In this article, we will give you some pieces of advice on how to pack sports equipment properly. So, all you need to do is to read it and you will be fully prepared for the endeavor called relocation. So, let's start and good luck!
Preparation is the key
First things first- you need to make sure to prepare, check and clean your sports equipment. This means that, when you need to pack sports equipment, you should properly sanitize it. The last thing you would like to bring into your new home from the old one is bacteria. In addition to this, cleaning the equipment will keep it looking brand new after the move. What you should do is to wipe down your yoga mats and all of the accessories with a paper towel. Of course, you can use an all-purpose cleaner or all-natural solution. Make sure you clean all the handrails and surfaces on your treadmill, weight machines, stationary bike and all the other parts of your equipment. Plus, by doing this, you will not have to clean them after you have moved in.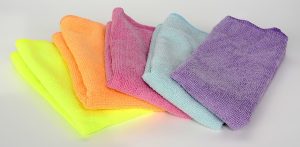 When it comes to your yoga equipment…
It is a good idea to start with smaller items when you are packing your home gym. For example, the first things you should pack are yoga mats and accessories, such as towels, blocks, and blankets. You can roll your yoga mat and secure it with a carrying strap before you put it in a box. After that, fit in the other accessories into the box and feel free to fill the empty space with newspapers or other packaging fillings. So, just take several boxes and put this inside. Of course, before getting them, make sure you think about what types of moving boxes you will need. In addition to this, take their size into consideration.
What to pay attention to when you need to pack sports equipment that is heavy
The golden rule you need to memorize when moving sets of heavyweight equipment is to make sure your moving boxes are strong enough to handle the weight. It is probably a better idea to use smaller boxes rather than larger ones. The reason for doing this is to prevent the weights from bursting through. Also, you can use plastic bins in order to handle the load. In addition to this, make sure you wrap the weights in bubble wrap or newspapers. If it happens that there is some unused space between them, fill it with towels or blankets. This will prevent them from getting damaged and you will also not have to worry in case you decide to store them during relocation. We can recommend Miami storage facilities as highly reliable ones.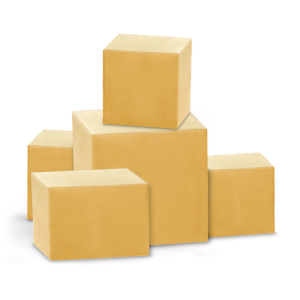 Moving a stationary bike
When you need to pack your stationary bike, you will need to plan this task carefully. Since it is quite heavy, here are some pieces of advice for you. First of all, protect the bike by wrapping it in a moving blanket. In case your bike is electric, unplug the machine and store the cords in a secure place- one that you will remember. In order to get it out of your home without damaging everything, place something underneath it. By doing this, you will protect your floors from scratches and there will be no harm done. However, you should know that this is something that others can do for you. Those others are, of course, professional movers Coral Gables. They have the proper equipment, so, you will not have to think about it or make a plan ahead.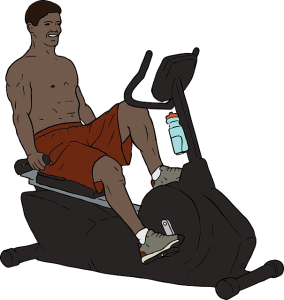 Hire someone who knows how to do the work
If you have a home gym, you probably know that it is valuable and expensive. In addition to this, it also requires special care when moving it to your new home. So, if you are moving on your own and you do not have some ideas about how to pack sports equipment, ask someone who knows. Those can be, for example, people who sell it. They know which parts of the equipment are the most sensitive and they will probably point them out. They are people with experience and they certainly know what they are talking about. Therefore, make sure you pay special attention to them and to pack them properly. Also, they will probably give you some pieces of advice on the matter. Do not take them for granted– they are saying this to you for a reason.
Moving into a new home is quite a complex, stressful and demanding process. Of course, this does not have to be so. It happens only if you are not aware of what is in front of you. The same applies to the situation when you need to pack sports equipment. So, precisely because of this, we have done our best to help you prevent this from happening. By reading this article, you have become familiar with some tips and tricks on the matter. Make sure you put them into practice and you will see that everything will become much easier. Plus, it will take much less time which means that you will be able also to focus on other tasks.