Fine art movers – how to find the best?
Do you think moving is stressful and exhausting? We cannot but agree. What's more, the whole task gets even more overwhelming when there are some specialty items to relocate. If there is fine art in your possession, it's not enough to hire a reputable moving company for your relocation. You need professional fine art movers. Besides, good isn't enough in this case. You need the best fine art movers you can find. Is it an easy thing to do? Well, if you follow our tips, it won't be an issue.
Why are fine art movers necessary?
The answer is very simple. There's no room for mistakes. A tiny scratch can seriously diminish the value of your fine art item. Also, fine art items are usually very heavy, awkwardly-shaped or even fragile. If you aren't a professional, you won't be able to protect your belongings adequately and secure them during the move. So, leave this to professionals. That's the most sensible decision you can make on this subject.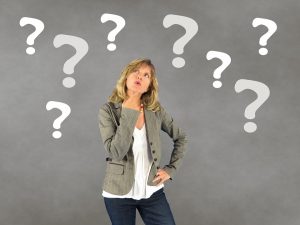 Finding the best fine art movers step by step
Finding the best fine art movers requires some serious search on the subject. Besides, it's also about comparing moving companies and making choices. When you know how to compare moving companies, making the final decision is much easier. Here is our step by step guide to finding the best fine art movers.
Step 1 – Search the internet for fine art movers
The internet is an everlasting and frequently updated source of information. This is the main place where you need to look for professional fine art movers. Meanwhile, you can ask friends, colleagues or family for recommendations. Maybe they can suggest reliable companies they have been satisfied with.
Step 2 – Read the customers' reviews
Customers' reviews can be good indicators of how dependable and professional movers are. For example, Miami Movers For Less is a high-rated moving company whose employees have skills, knowledge, experience and necessary equipment to move your fine art items. This is what you need for a smooth relocation.
Step 3 – Request a moving quote from fine art movers
This doesn't take much time and doesn't cost a dime. However, it can influence your final choice of fine art movers greatly. You will be able to calculate your moving costs and decide which company suits you.
Step 4 – Arrange an in-house estimate
This way you will get a precise quote. Also, this is a perfect opportunity to ask the representative of a moving company all the questions that trouble you. For example, how do you pack and transport paintings? Are they in the climate-controlled environment during the transport? How do you pack, load and unload sculptures? How do you protect fragile items? What is the insurance coverage of the fine art items? Then, when you get the answers, you can decide which company is the most promising and trustworthy.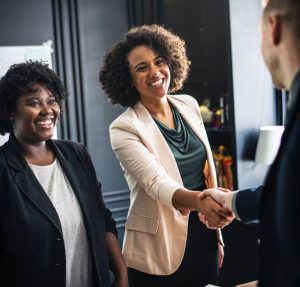 Step 5 – Check the reputation and the legal status of your potential fine art movers
When you have made a list of potential fine art movers, the next step is to check their reputation and their legal status. This is crucial if you don't want to risk becoming the victim of a moving scam. To check their reputation, visit the official website of The American Moving and Storage Association (AMSA). When it comes to the legal status, every moving company has to have a USDOT number which proves its reliability. US Department of Transportation issues these numbers to companies, so all you need to do is visit the Department's website and find your potential companies on the list.
Step 6 – The time has come for you to compare the quotes
When you have collected enough information, you need to compare potential fine art movers to make the final choice. Now you finally know what moving services to expect from your movers, so choose those who are the best value for your money. Even though finances always influence our decisions, the least expensive offer is not necessarily the best one. Remember that!
Step 7 – Contact the fine art mover you opted for
You have almost come to the end of the process of choosing the best fine art mover. Having examined all key factors, now you should contact the fine art mover you liked best. Believe your instinct and the information you have collected. Contact the moving company you opted for and make further arrangement concerning your move. There is only one more thing you could try completing successfully. Although you have probably been given the precise cost estimate in writing, you can still try decreasing the price by negotiating with the company's representative.
What should you do on the day of relocation?
You should be a careful observer. If you have been thorough during your search for the best fine art movers, you have probably made the right choice. When the day of relocation finally comes, you should stay calm and observe what is happening. Your movers will do all the rest. At the end of the day, when your fine art items are safe and sound, you might consider tipping your movers. How much to tip movers is always up to you. They will appreciate it and know that you respect what they have done for you.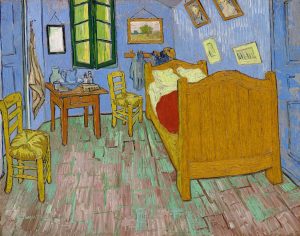 Final words on how to find fine are movers
Moving fine art items is a  relocation at the advanced level. Although it is possible to move them yourself, hiring professionals is highly advisable. You should be very careful when choosing fine art movers because you need those with the proper equipment, years of experience in this field and well-trained staff. Besides, they have to be polite and patient with clients in case they need to answer some questions or explain the process of relocation. Whether you need short or long distance movers in Miami, the steps for choosing the best fine art movers are completely the same. When the relocation is finally over, you can enjoy your fine art at the new address. To show appreciation to the fine art movers who have performed their job responsibly and professionally, you should consider giving the appropriate tip. This is the right thing to do.