Most affordable cities in Florida ranked
Trying to find the best possible moving destination is not an easy task. You need to take numerous factors into account in order to make the right decision. And one of those factors is definitely the affordability of the place you want to move to. Why is this? It's rather simple. If you are going to choose the city to relocate to, it's necessary to make sure that the city is going to be a place where you can live comfortably without spending more than you earn each month. So if The Sunshine State is where you want to live, then it is only normal you want to know what are the most affordable cities in Florida. It's actually the number one concern of most people who are getting ready to change their place of residence.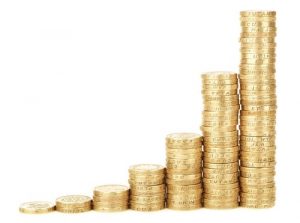 Why is the affordability of a certain city a big issue?
Regardless of your top reasons to relocate, you need to know that you'll be able to live comfortably with the amount of money you have at your disposal. Your relocation alone will probably require you to spend a big chunk of your savings. This is why finding affordable movers is a great idea. This means that you need to know that you'll be able to afford the lifestyle you've been used to after you move. Your settling period in a new city is the time you should feel relaxed and comfortable, so the affordability of your moving destination is an important issue. There's no need to stress about it, you just need to do your research in time and you will find a place suitable for your earnings.
How will you decide which of the affordable cities in Florida is best for you?
Before you make your final decision about which of the most affordable cities in Florida is the perfect one for you, try to take all the elements of affordability into account. What makes a city affordable? There are several things to think about here:
Employment opportunities. If you already have a job waiting for you, then you don't need to worry about this. However, if you plan to find a job after you move, it's important to check the employment opportunities of a certain city. If you can't find a job, it's going to be very difficult to afford living there.
Real estate prices. You don't want to spend all your savings on your new home. Even worse, you could end up being in debt after buying a house that is too expensive. So it is important to make sure that real estate prices in the Florida city you want to move to are acceptable for your budget.
Overall costs of living. Some cities are just more expensive than others. Eating out, owning a car, paying for your children's school – the amount of money needed for these things can vary a lot depending on where you decide to live. So choose wisely before you call moving companies Boca Raton to relocate your household.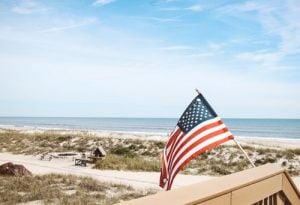 What have been the most affordable cities in Florida during recent years?
If you are looking for a city in Florida you can definitely afford, our advice is to choose one of the cities from our list. Florida has been a popular moving destination of many Americans due to its livability and overall conditions so you won't make a mistake if you choose any one of the most affordable cities in Florida from our list. So where should you look if you want to move somewhere affordable in Florida?
Fort Meade FL, the most affordable city in the previous years
If you look inside Polk County, Florida you'll find Fort Meade, a small town with the population around 6,000. Living in a suburban area is the perfect lifestyle for many people. If it includes affordable housing, away from the hustle and bustle of crowded big cities, then this is the perfect place for you. Locals are friendly and Fort Meade has a tight community. This means you'll enjoy living here, especially if you plan to move with your family.
Brooksville FL, a city you'll definitely enjoy moving to
Do you prefer living somewhere close to the big cities? Then Brooksville is one of the affordable cities in Florida you should move to. It is a suburb of Tampa, with the city of Orlando being not too far away. It is a fast-growing area that offers lots of things to do. From local festivals to many local bars, you have many options available. Start looking for moving boxes and storage units Miami to prepare for your move if this sounds like the perfect place for you!
Kissimmee FL offers affordability and great schools
Moving with children is not easy, because you have to consider the quality of educations for your kids, among all other factors. This is why Kissimmee is the perfect destination choice for moving with children. It is one of the most affordable cities in Florida. At the same time, it offers great schools to choose for your children's education. It has a population of around 70,000 and it's only half an hour away from Orlando.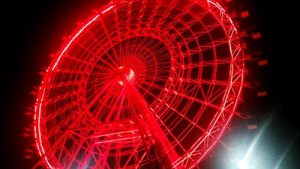 What big city is among the most affordable cities in Florida?
Clearly, living in a small town is not for everyone. You might like the affordability, but you want to live in a bigger city as well. If you are looking for all this, then the city of Orlando is the place to choose. With a population of a quarter million people, Orlando is the third largest city in Florida. However, this doesn't mean that it is not affordable. Numerous malls, theme parks, and wonderful downtown area are enough to keep you entertained – while being able to afford your lifestyle there. Looking for a big, affordable city? Orlando is the best choice!