Movers are late on moving day – what should you do?
Moving process is a complicated one. Given the fact that you will be moving homes or offices, you will be eager to make sure that everything goes according to the plan. However, this is not possible all the time. Every now and then any given moving company is going to be late for whatever reason. Sometimes they will get stuck in traffic. Other times they will have a flat tire. On certain occasions, the party that they will be moving before you may be difficult to handle. Lastly, there may not be a good enough reason, but movers would be late. It usually is not the case, but it can happen. On such occasions, you should know what to do. Therefore, we bring you the movers-are-late, how-do-I-not-panic?! article. Bear with us and find out what to do if you become the victim of the late movers.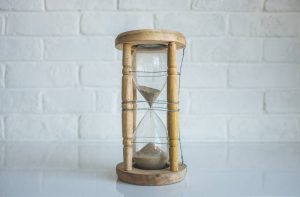 What should you do if the movers are late on a moving day?
There are a few steps that you can take in the case that your movers are late on your moving day:
Get in touch with the designated contact person
Call mover's main office in the case that you cannot get in touch with the person that you called first
Use that bonus time to make sure that you have packed all of your items
Double check everything
Find an alternative
Getting in touch with the designated contact person if movers are late
Obviously, the first thing that you should do in the case that you have been waiting, but movers are late is to call them.
Every reliable moving company, Miami Movers for Less, for example, is going to provide you with a phone number of the person that is going to spearhead the crew dedicated to moving you. Make sure to call this person as soon as you realized that the moving company is late.
As a matter of fact, it is a good idea to get in touch with that person about an hour before the arrival time. This action will enable you to confirm that the moving company is going to be on time. In the case that they are going to be late, they should be aware of it this close to your pick-up time. So, it is even better to act proactively and try to find out whether they would be on time even before you realize that they are late.
Calling the moving office
Let's imagine that you have called the leader of the moving crew, but he or she is not picking up. What do you do next? Well, you get in touch with their main office of course. The main office of the local Miami moving companies should have the information on why your movers are late.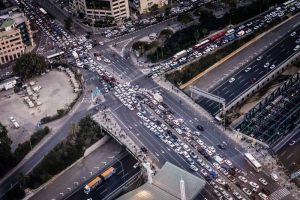 Now, you should be aware that some of the moving companies and their employees may try to cover up the issue and reassure you that the crew is just about to arrive. Do not let them fool you. Make sure to get detailed information on the reason why the crew is late. If you are having troubles with it, ask to talk to their manager.
Movers are late? Good, now you will have time to finish up packing
Movers being late is not the worst thing in the world. Especially so when you have not had enough time to pack all of your items. Once you have got the information about why your movers are late, get on with protecting and wrapping your unpacked items.
However, if you have chosen a bundled option which includes packing service in Miami by the moving company, then you may be facing a bigger issue. In this case, you can either find an alternative moving related-activity to do or start packing by yourself. Obviously, you will probably be lacking moving materials. We would suggest not buying them right away, but preparing your items for the move. Let the moving company finish up packing and moving once they arrive. Of course, make sure to negotiate a better price for your move because of an issue such as this one.
Double check everything when waiting for the movers to arrive
In the case that you have organized so well and have already finished up packing, you should use the bonus time to doublecheck everything related to your move. Why should you do that? Well, this is the last moment that you will be spending in the apartment or the office where you are moving from. This is especially important to do in the case when you are hiring storage units Miami as well. When would be a better time to make sure that you have packed everything than now?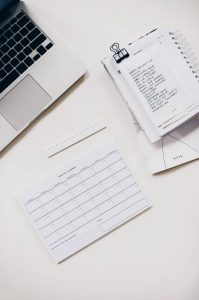 Furthermore, making sure that everything has been packed should not be your only concern. There is going to be a lot of paperwork that goes along with moving. Check that paperwork to verify that all is in order. Has the utility company sent anyone to make final readings on your meters? If not, this is your golden opportunity to get it all done!
Finding an alternative
If you have done all of the above and have been waiting for ages for your moving company to arrive, but they are not showing up, you should seek help from last minute movers.
Last minute movers are obviously going to be more expensive than what you might have planned to spend on your move. Therefore, it is our suggestion that you contact them only in the case that you are undertaking a move that cannot wait not even a day longer. If it is not imperative for you to move on that particular day, you can try and reschedule your move for another day. And with another moving company if that is what you choose.