Nightlife in Miami – a guide for newcomers
We all know that all work and no play makes Jack a dull boy. This explains why nightlife in Miami interests newcomers almost to the same extent as other yet more important aspects of living in this city. If you know how to find cheap homes for rent, you'll be able to save some money here. On the other hand, if you know how to have fun in Miami, you'll be able to relax, relieve stress and enjoy the new stage in your life. Here are a few useful suggestions on how to turn your nightlife in Miami into a never-ending adventure.
Experience nightlife in Miami on a budget
To experience nightlife in Miami, it isn't necessary to spend a fortune. There are some things you can do free of charge or at a favorable price and still enjoy greatly. So, consider our list carefully. Hopefully, you will find your cup of tea among these activities and places.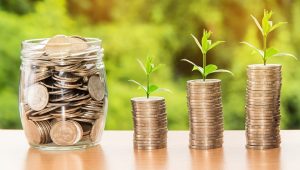 People watching
One of the reasons why people are continuously moving to Florida is its variety. It can be seen in hotspots, neighborhoods, cities, climate, job opportunities and, of course, people you meet every day. A nice walk along Lincoln Road or Ocean Drive on a pleasant evening is a perfect opportunity to witness the variety that is surrounding you. What's best, it doesn't cost a dime.
Go for an art walk in the Wynwood Art District
If you are a creative person and a culture lover, this will be an extraordinary experience. Jump at the chance to stroll the streets with fascinating murals everywhere on walls. Besides, you can visit about 70 different galleries and indulge yourself in the world of contemporary artworks. Furthermore, on the second Saturday every month, all the galleries in this district work long hours and open their doors to visitors. Meanwhile, there is an exciting life going on outside. Live music is playing, food trucks are offering savory food to passers-by and the whole area is covered in the spirit of entertainment.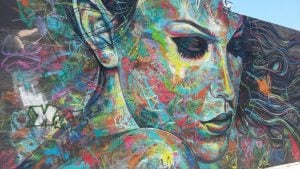 The Electric Pickle
This is a cozy place in Wynwood where people go to enjoy house, techno and dance music. Prices are affordable since the place doesn't aim at becoming one of those luxurious hotspots at all. This is the type of nightlife in Miami particularly suitable for newcomers since you can easily make friends while listening to your favorite songs in this café with a laid-back attitude.
Ball&Chain
Visiting Ball&Chain is a must if you want to experience extraordinary fun in Little Havana. The place has existed since the 1930s with lots of periodical changes. However, it has retained its popularity with all those who like live music, dancing, tasty Cuban food, and nice drinks. Come and enjoy jazz and salsa, sing during the karaoke night or visit the place on Saturday nights and attend pachanga dance party.
Gramps
This is a place which offers various events at favorable prices to its guests. If you like games of chance, visit Gramps on a Bingo Night and keep your fingers crossed. Hopefully, you will go home with a decent prize. Also, if you are keen on live music, this is the place to be. Nice, refreshing drinks and your favorite songs – the winning combination for a pleasant night out.
Nightlife in Miami – pricey options
Although there are countless free things to do in Miami, a lot of people are willing to spend a considerable amount of money to have some great time. Among the vast number of cafes, bars, discos, lounges, it is very difficult to find a suitable place that suits you. Pick our brains on the subject and choose some of these options.
Blackbird Ordinary
This is one of the best lounges downtown. Not only can you enjoy the cocktails bartenders prepare for you, but you can also play board games or Billiards if you like. Sit in one of those large comfortable booths or get to the podium and dance the night out. It's all up to you.
Komodo
This is a three-story eatery and lounge in Brickell neighborhood in Miami. If you are still considering renting vs. buying an apartment in Miami, renting an apartment in Brickell is a good solution if you are young and employed, willing to work hard and improve. Living here means being able to witness all the important events in Miami and yet have some fun when you feel like it. A night at Komodo is an excellent option. To start with, you can have your dinner indoor or outdoor and try delicious contemporary Southeast Asian cuisine. How about eating the Peking Duck or Lobster Dynamite? Later, you can go to some of the bars, try handcrafted cocktails and sit on an outdoor "floating" bird nests seating. An experience like this is worth spending some money on.
Area 31
Another bar in the Brickell neighborhood. It is situated on the 16th floor of the Epic Hotel. Imagine the view from the bar in the evening when the whole Miami is burning with light. Area 31 is both casual and elegant at the same time. The interior follows contemporary trends, but the food is prepared from products that originate from local farms and ranches. Innovative cocktails, nice, quiet music and a breathtaking view of the city at night may be a winning combination for you.
Space Club
This is the place to dance the night out. It is a synonym of disco music and partying until late hours. You can opt for a normal nightclub downstairs or experience waiting for the sunrise while partying on the clear roof terrace. Sounds tempting, doesn't it?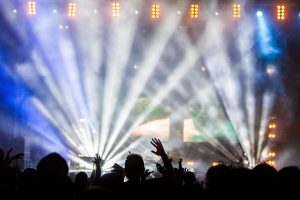 The final words on nightlife in Miami
If you are preparing for the fast-approaching move to Miami, you are probably stressed out from finding the most affordable and reliable mover to help you with it. Judging by customers' reviews, Miami Movers For Less is the right choice to move safely and at ease to one of the most beautiful and exciting cities in the world. Once you and your belongings are safe and sound in your new home, you can consider various options to relax and experience nightlife in Miami. Whether you are willing to have some fun on a budget or spend a considerable amount, one thing is for sure – you will have a great time.