How to pick reliable cheap movers?
A move is a complex, exhausting and challenging process. Too many things that could go wrong and too little time to plan. But do not despair, this is what professionals are for. In the right hands, your move can be piece of cake. You are worried about the costs? As the old adage says, the only free cheese is in the mousetrap. Moving services cannot be free, but they don't have to be expensive either. For many years now, Miami Movers for Less are providing impeccable services at reasonable prices. Let's find out how you should pick reliable cheap movers, today.
Curl your mustache, Poirot
First of all, make a big research about local moving companies. They are pretty numerous in Miami, so it won't be easy. But try to eliminate the suspicious ones with a bad reputation right away. Nip that in the bud and concentrate on the rest. Here is a little checklist to help you in making the decision.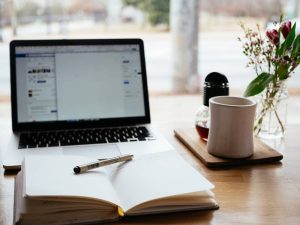 Think small and local
While hiring a big nationwide moving company is safer and more convenient option, going with small local movers may be the cheaper alternative. Smaller and medium-sized moving companies, tend to provide better offer so that could compete with big ones. Their lower prices attract customers. In Miami, most likely some of your friends, colleagues, or neighbors know some of the local movers personally. Or maybe they used their services, hence, you can easily get first-hand information.  This way you can easily find licensed local movers in Florida at an affordable price.
Reviews and complaints
This is not so fast but very easy way to perform a little background check of your top candidates. You can just google the name of a company along with words reviews and complaints. Then see what other customers say about the company. There is always some unsatisfied customer, that is perfectly normal. But if complaints beat the positive reviews, it's time to move on to the next movers. Also, you can find performance ratings to get an idea of professionalism, reliability, affordability, and attitude of the movers.
Tell a friend
Personal recommendation is absolutely the best marketing. And in Florida, moving is a pretty common thing. If you think about it, you will probably be able to think of several friends or family members who have moved recently. If not, you can always ask some of your new neighbors. Finally, if you just spread the word about moving, recommendations will come by themselves. Nobody knows you better than your people, therefore, they will help you find reliable cheap movers that suit you best.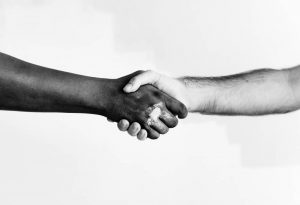 Get several estimates, you choose
Remember, you are the customer, and you choose. The companies should and will compete over you. Therefore, don't accept the first offer, even if it's a good one. Most importantly, make sure you get at least three written estimates. And if an estimate is unusually low or if the offer is provided over the phone or online, it's time to be suspicious. This may be a sign of a scam.
Give information, to get information
Make a list of everything you intend to relocate so that movers know the actual number, type, size, shape, and weight of the items you have for moving. Make sure you provide them with all the relevant information they may need. This way, you will know that the estimates you received are accurate. Finally, compare moving companies and estimates they have provided, and pick the one that suits you most.
Questions you should ask
Those are better having in written form. Because there are a lot of things you should ask and you could easily forget some of them. Here is a little guide to hiring reliable cheap movers.
Go by your list
Gather the company's full name, address, phone numbers, e-mails, and website address.
Make sure you ask for company's USDOT number and/or MC license number.
How long have they been in business? This question is not crucial, but years of experience are always a good reference when picking cheap and reliable movers.
What kind of liability coverage and insurance do they offer? This is extremely important, if due to unforeseen circumstances some of your belongings get damaged, this will cover possible expenses. This brings us to the next question.
What happens if some of your belongings get damaged or go missing while in the mover's custody? This should be arranged by contract and insurance. Hence, make sure you have this in clear and written form.
What services are included in your estimate? Some moving companies include packing and even storage services to their offer. Make sure you get informed properly about this extra services.
What are the payment methods?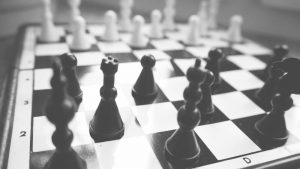 What deposit they request and what is the cancellation policy? This is very important because you never know what could occur and make you reschedule your move. Therefore, you should know what would be cancellation fees. Also, make sure you don't pay a large deposit before the move. Reliable cheap movers usually don't demand cash or a large deposit ahead. This should be one more red flag when it comes to choosing the right moving company.
Are there some services that will be extra charged and what are the fees? Make sure to check if gas is included in the price and if there are some extra fees for long distance move.
How much will the move last? This is important information so you can plan your time and book some other services accordingly.
If they can meet your requested dates and all special requirements you maybe have.
How to pick reliable cheap movers? Nowadays, easy
You are lucky to have so many easy ways to explore moving companies. We live in the digital era, where all the information you need is just a click away. Therefore, finding reliable cheap movers will not be a hard task. And remember, better spend a bit more time searching today, so you can have a piece of mind tomorrow.