How to prepare for an interstate move?
Does the difficulty level of the move depending on the distance of your new home? Well, if you choose a reliable moving company, we would say no. However, the time you need to organize the whole endeavor is much longer. In addition, the amount of money you need to spend on your move is considerably higher. To help you handle your move smoothly, we offer you some useful tips on how to prepare for an interstate move.
Grab a pen and a piece of paper – write!
The best thing you can do is to put all to-do things on paper. This way, you won't forget any necessary steps. Plus, you can always check out what still needs to be done. When you start panicking due to the forthcoming move, you've got a reliable reminder of all your responsibilities.
Grab a calculator – calculate your moving costs!
Yes, moving requires some calculations. It is important to know how to calculate the moving costs. Knowing the moving costs is beneficial for many reasons. The most important is that you can immediately see whether you can afford to hire a moving company or not. Plus, after calculating the costs, you know how much money you need to provide for moving.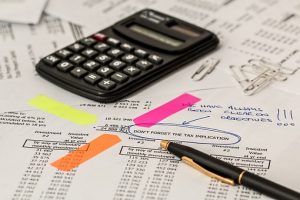 Doing a research is a must
To prepare for an interstate move, a research on different levels is necessary. To start with, you need to do a research about your new city in a new state. Look for safe neighborhoods, good schools, sports facilities, health centers, etc. Then, to rent or buy a house or an apartment, you need a reliable realtor. To find one, you need to do a research as well. Finally, the most important research is related to choosing a trustworthy moving company which can help you move without any difficulties.
How to find a reliable and yet affordable moving company?
To choose one among various reliable moving companies in Florida, you need to use different strategies to help you make the right decision:
You should start by asking for recommendations. Talk to your friends, family, colleagues who have moved recently about their experiences. Maybe they can suggest a company for you.
Google for trustworthy companies on the Internet. Make a list of companies which could be your choice.
Request free moving quotes from those companies that you consider appropriate for your move.
Finally, arrange in-home estimates to make your final choice.
Having collected all the necessary details, just compare moving companies and make a decision. Remember, the quality of your move and the stress level will greatly depend on the moving company and its services.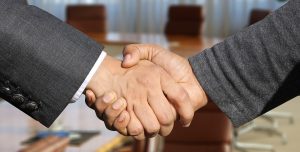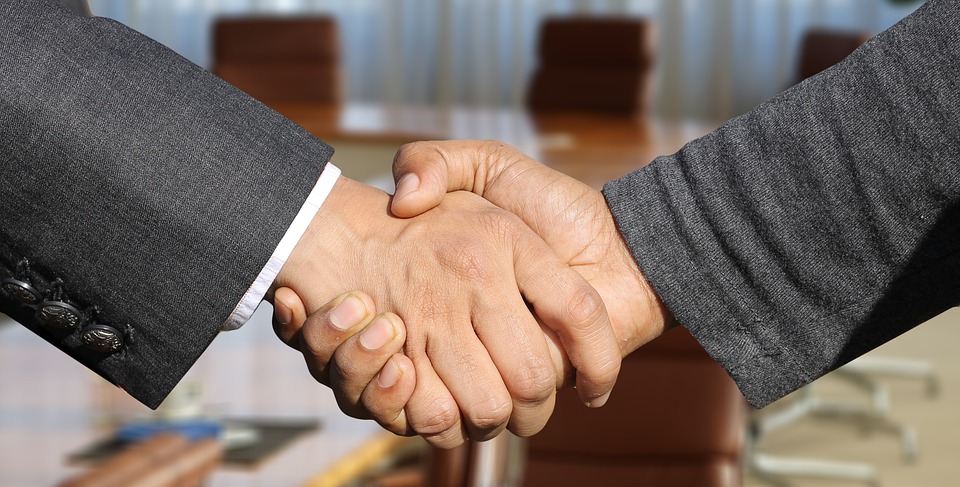 Get down to some packing
Give yourself time to do the packing. With a good packing plan, it will be a piece of cake. Here is how to pack your things properly and prepare for an interstate move:
Make an inventory list to help you. When you have a list of all the things to be relocated, you can consider the moving supplies you need. Plus, you cannot but notice things you won't be needing at your new home. Use them to make some money while moving. If they are in a good shape, consider selling them. You can also donate some of them if you want.
Provide enough moving supplies. You need boxes of various sizes, scissors, bubble wrap, tapes, moving blankets to protect your furniture and markers in different colors to label your boxes.
Don't forget to pack an essentials box with the things you will need for the first few days at your new home. It usually includes a hygiene kit, towels, bedding, some clothes, medicines, a coffee pot.
Bear in mind that you are not moving just around the street. An interstate move is much more expensive than a local move. What's more, the cost is usually based not only on the distance but the overall weight of your things, too. Think well which things are worth relocating.
Should you hire professional packers when moving interstate?
Since you are moving long distance, our answer is yes if you can afford it. Most interstate movers in Miami offer packing services as well. Due to long distance, your things are more likely to get damaged if they aren't packed properly. Professionals have experience and appropriate supplies to relocate your things safely without damages or difficulties.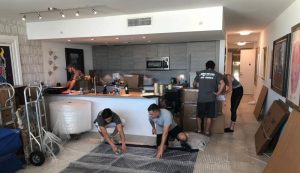 Necessary paperwork to prepare for an interstate move
Moving to another state requires some paperwork. Pay attention to these steps to prepare for an interstate move.
1.Notifying utility companies
Don't forget to contact both your current and your future utility companies. Old company will have to turn off your gas, electricity, cable on the day after your move. On the other hand, the new utility company will have to provide these services for you as soon as you move in.
 2. Transferring your out-of-state driver's license
Don't forget this if you want to drive in your new state. You will be given some time to prepare a new driving license, but the sooner you deal with this, the better.
3. Forwarding your snail mail
You should do this in advance. Take your computer, search the internet for USPS and follow simple steps.
4. Establishing domicile your new state.
This is an inevitable paperwork to be done for tax purposes. For more details, you need to check out the state's website.
Some final tips to prepare for an interstate moving
Moving interstate is slightly more complicated and costly than local moving. However, good organization and careful planning can solve all your problems. If you can afford it, hire a reliable moving company for your move. Experienced professionals will help you prepare for an interstate move quickly. If you are moving for work, you should save all your moving receipts. You can use them to possibly deduct moving expenses from your taxes. Additionally, your company may want to compensate for your moving costs, so again you will need the receipts.
Once you settle down, enjoy your new neighborhood and make friends with new neighbors. You will see that if you prepare for an interstate move well, you will feel as if you moved just around the corner.