Thanksgiving Events in Miami
What crosses your mind when you think of Thanksgiving? For many people, it means family time, turkey and mashed potatoes, a long lazy weekend of football, and shopping. In Miami, there is much more to it than that. Fall is in full swing in November with lots of live entertainment and family events. From live music performances to tasty food festivals, shopping and game nights. You think Haloween in Miami was a bliss? Well, Thanksgiving Events in Miami will knock you off your feet.
A touch of history
Let's take a few moments to remind ourselves what Thanksgiving is about. Back in September 1620, a small ship called the Mayflower left Plymouth, England, with 102 passengers. They were mostly religious separatists seeking a new home where they could freely practice their faith and other ones lured by the promise of prosperity in the New World. After uncomfortable crossing that lasted 66 days, they dropped anchor near the Cape Cod, Massachusetts. One month later, the Mayflower crossed Massachusetts Bay. The Pilgrims, as they are now commonly known, began the work of establishing a village at Plymouth here.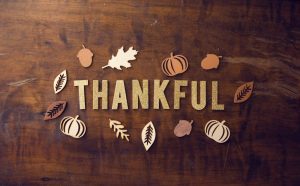 Thanksgiving feast
What we call Thanksgiving nowadays occurred on Thursday, November 22. 1621. The Plymouth colonists and Wampanoag Indians shared an autumn harvest feast and that was one of the first Thanksgiving celebrations in the colonies. More than two centuries, this holiday has been celebrated only by individual colonies and states. It wasn't until 1863, in the midst of the Civil War, that President Abraham Lincoln proclaimed Thanksgiving Day to be a national holiday celebrated each November.
Game night
Sports lovers are probably going to start their long weekend with a game. The Brooklyn Nets are playing the Miami Heat at AmericanAirlines Arena this year. This is one of the most popular Thanksgiving Events in Miami this year, and certainly going to be a great game. And if you are looking for a place to fuel up near the arena, you can visit one of the many delectable Downtown restaurants.
Thanksgiving Events in Miami for Art lovers
If you are an Art lover, you will enjoy Thanksgiving Events in Miami. You should check out waterfront Museum Park in Downtown. There you'll find two Miami culture gems: Pérez Art Museum Miami, as well as Patricia and Phillip Frost Museum of Science. Once the sun goes down, you could maybe catch a show or listen to live music. During the entire month of November, Miami Live Arts Month invites you to the concerts, comedy shows, dance performances, poetry readings and lots of great live entertainment.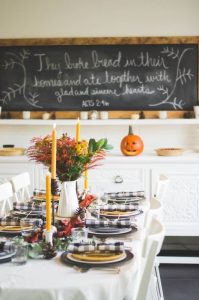 Full stomach, full heart
While some of us prefer a homemade meal at home, others rather choose to go out for Thanksgiving lunch. Whatever your choice is, give yourself a treat. This is definitely the day to stuff yourself full of multi-course goodness. If you want to go out, you should hit up Miami's restaurant scene for Turkey Day. It's a nice opportunity to avoid being stuck in the kitchen and cleaning up later. You should search some of our favorite restaurants to see who's serving the best deals. Thinking about spending Thanksgiving day on a luxury yacht? You should climb aboard the Venetian Lady in Downtown Miami and enjoy a traditional Thanksgiving dinner while you cruise around Biscayne Bay.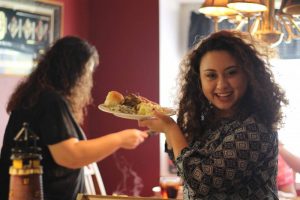 Concerts and plays
As per New York times, Rodgers & Hammerstein's 'The King And I' is a "breathtaking and exquisite" musical in which two worlds collide. Whether you are a fan or not, this is a masterpiece you will enjoy. You can see it at the Au-Rene Theater at the Broward Center for the Performing Arts.
You have certainly heard of award-winning Broadway musical 'Hello, Dolly!'. Now you have a chance to see it at the Ziff Opera House at the Adrienne Arsht Center. Just make sure to purchase your tickets on time.
Latin music fans will be thrilled to listen to Banda MS on November 23, at AmericanAirlines Arena.
You should not miss one of Elton John's last performances. It will certainly be one of the best Thanksgiving Events in Miami this year. His Farewell Yellow Brick Road Tour takes place on Friday, November 23 at BB&T Center and also on Saturday, November 24 at AmericanAirlines Arena.
This year's White Party is happening at Vizcaya Museum & Gardens in Coconut Grove. This elegant event will celebrate the advancements of Care Resource, a not-for-profit healthcare organization that provides HIV/AIDS healthcare services to those in need.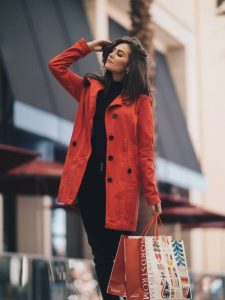 Black Friday fever
Shopping lovers are living for Black Friday. And even if you are not one, you will certainly find something for yourself at amazing discounts. Miami offers a range of fabulous shopping opportunities. From outlet malls for those who want to score a deal, to luxury boutiques where you can find that perfect splurge. Finally, if you are into it, you will enjoy the Design District, the Rodeo Drive of the subtropics. It offers designer shops like Prada, Louis Vuitton, Hermes and more. And if you are a vintage lover, you will enjoy plenty of vintage threads in a retro thrift store in Wynwood. For the ones that prefer shop-till-you-drop mall experience, there is plenty of choices. You should go and check out the Shops at Merrick Park, Aventura Mall, Dolphin Mall, Dadeland Mall, or Brickell City Centre.
New in Miami
If you are new in the city, this will be a great opportunity to fall in love with it. If you have hired residential movers in Miami, you are surely all settled and ready to have a good time. You will have a chance to get some rest from moving day and enough time to explore the city. If you are alone, this is the perfect time to mingle. With all the Thanksgiving Events in Miami, it is impossible to feel lonely.
Holidays at your new home
On the other hand, if you are still finalizing your moving, you will have enough time for that too. You can visit Miami storage facilities and arrange your belongings. You can also decorate your new home in peace. If you don't have time for cooking or going out, don't worry. You can always order a Thanksgiving dinner for delivery. Just make sure you make your order at least a day ahead.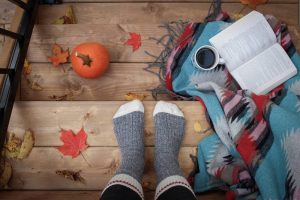 Something for everybody
The thing is, Miami has something for everybody. Whether you are looking for family entertainment or a party, you will have fun. Maybe you are looking forward to spending some extra money shopping or on the contrary searching for free things to do in Miami. Either way, you will certainly find what you are looking for. And don't forget to remember all the things you are thankful for. Happy Thanksgiving Day.