Things to Know About a Moving Contract
The best thing you can do to prepare yourself for the upcoming move is to find a reliable mover to assist you in this endeavor. Reliable movers, like Miami Movers For Less, are experienced in the field and they can help you choose the best option for your move. To make sure you get what you want and what you pay for, signing a moving contract is a must. However, the chances are you are not much of an expert in this field, so we are here to help you. Read on and introduce yourself to the moving company lingo. This way, you will avoid signing an inappropriate contract that doesn't fit your needs.
General terms in a moving contract
The aim of signing a moving contract is to protect your interests and get the services you want. Furthermore, it is an excellent way to avoid moving scams and relocate smoothly. Here are some of the most commonly used general terms in a moving contract.
Carrier
This term refers to a moving company which is registered, licensed and which provides moving services. Accordingly, this is the type of a company you need for your move.
Moving estimate
This is a document stating the approximate costs of your move.  It can be:
Binding –The mover can't change the amount of money stated in it.
Non-binding – The mover might change the amount of money stated in it.
A moving estimate is one of the criteria when you want to compare moving companies and make the right choice. Therefore, read it carefully. In case of any doubts, discuss the points with the person in charge.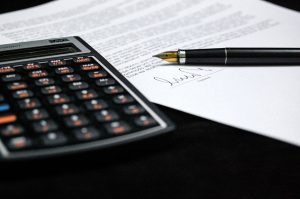 Order for service
An order for service follows a moving estimate. It is a document stating all the crucial points related to your move. Some of these points include the dates of pickup and delivery, the number of things to be relocated, insurance coverage, etc. Because of this, ask questions and discuss with your mover any doubts you might have concerning this document. You need to define precisely the service you want.
Bill of lading
This is a document you receive on the day of your move. It serves as a receipt stating that the mover has received your items. Besides, it is also your agreement to the terms of the mover. Understandably, you need to read it carefully to make sure the document is accurate. Check out the pickup and delivery date, the fees for services, insurance coverage, the agreement statement, etc.
Inventory sheet
It is another document you receive on the day of your move. The movers need to list all the items they have received. What's more, they tag each item and note the tag number on the inventory sheet. This way, you can make sure all your items are loaded onto a moving vehicle. When your things get to your new address, you can use the same inventory sheet and check if something is missing.
Consignor and consignee
These terms are related to the shipping of your items from the port of origin to the port of your final destination. A consignor is a person who releases your items for shipping. On the other hand, a consignee is a person who accepts your items at the final destination. Of course, you can be both the consignor and consignee. Otherwise, someone can do this on your behalf.
Costs-related terms in a moving contract
Finances are always one of the key factors when choosing a mover. Here are some crucial cost-related terms in a moving contract.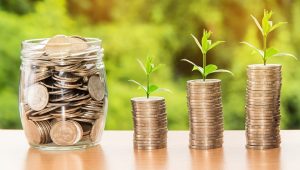 Additional charges
These charges refer to some special services your movers offer. For example, if you don't know how to handle heavy furniture, your movers can do this for you, but you have to pay extra.
Linehaul charges
These are charges for the transportation of your items based on the number of kilometers and the weight of your items.
Advanced charges
These refer to the situation when your movers have to hire some third-party for their services. Since the movers have to pay for these services too, there is an additional fee for that in your moving contract.
Storage-in-transit or SIT
When you have to move and your new place is still not ready for you to move in, it is inevitable to store your items in some of the storage facilities. The amount of money you have to pay for this service is referred to as storage-in-transit in a moving contract.
110 percent rule
This is related to a mover estimate. A moving company can't charge you more than 10% above the price stated in a non-binding mover estimate.
Service-related terms in a moving contract
Movers offer different types of services to suit your needs. It is essential to check whether the company you choose has a moving license. For example, if you live in Florida, choose among licensed local movers in Florida. It is the safest way not to make a serious mistake.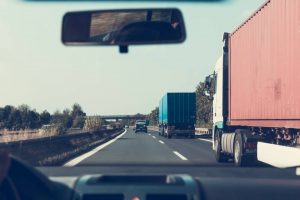 Door-to-door service
Understandably, this service implies that the movers take your items from the door of your current home to the door of your new home.
Door-to-port service
It is related to long distance moves, especially those overseas. It includes taking your belongings from the door of your current home to the city of your new home. Therefore, if you want the movers to take your items to your new home or a storage facility, you have to pay extra.
Full-service mover
This term refers to moving companies which provide the whole range of services to cover every aspect of your relocation. They don't just move your items from one place to another. In addition, they also offer packing, loading, unloading, unpacking services, etc.
Carrier's liability for loss or damage
It is related to moving insurance. A moving contract has to state how the carrier will compensate for the loss or the damage of your items during the move. You can choose between a full value replacement and released value replacement. With the full value replacement, the moving company pays for the full value of your items. On the other hand, with a released value replacement, the moving company pays only 60% per pound per item lost or damaged. Is it a compensation enough for you?
Final tips on a moving contract
A moving contract isn't as intimidating as it might seem in the beginning. You don't need an attorney to understand its key points. Better save some money since relocation costs might be high. Read about the most common terms found in a moving contract and the mystery is solved.