Tips for first-time home buyers
For many of us, buying a home is not an easy feat. It is often a stressful and time-consuming process that requires a lot of knowledge on the subject. There are many areas to cover with almost no room for errors. A decision that you are about to make can stick with you for a long time. We want to make sure that you considered all the possibilities available. As a result, you should end up with the best possible choice and highly satisfying outcome. Let us cover a few things first-time home buyers should know. Hopefully, we can contribute and find affordable and a warm household for your new beginning.
Things to cover if you are first-time home buyers
There are many things you need to take into consideration when buying a property. The size of your family and all their daily routines and needs. In what kind of neighborhood, you would like to live. How far away is your home from work, school or a hospital? Those are important questions that we need answers to. And last but not least, the size of your budget. Try not to fall in love with the first house you see. You need to visit at least twenty properties before you can narrow it down and decide. Also, there are extra adjustments required if you are moving to a different state. In case you are about to move to Miami, we offer great tips and tricks along with pros and cons. Check out Movers for Less for valuable information for first-time home buyers.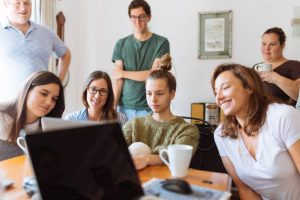 PLAN IN ADVANCE AND BE READY FOR A DOWNPAYMENT
As soon as you decide to buy a property you need to plan. Need to cover legalities and set your budget. Do it all in a short period of time since the market is highly volatile. Something you knew two weeks before can drastically change overnight. So, with a serious approach and a bit of time invested you can find what you seek. Most of the information you can obtain online. Or you can contact few banks and obtain the info you need. Evaluate your income and credit score and get pre-approved by a lender. This way you can act quickly when you find the house of your dreams.
Almost every lender is asking for insurance in a form of a down payment. Usually, it is a 20% or more for a standard down payment. There are few loan types that require a smaller amount. Those are FHA, GSE, USDA, and VA. For instance, a VA (Veterans Administration) mortgage has no down payment or mortgage insurance. Do thorough research online for in-depth guides that will help first-time home buyers. You will find the loan most suitable for you.
BE AWARE OF WHAT YOU CAN AFFORD
You need to be realistic and aware of your monthly and yearly income. That will determine the size of your monthly payment and dictate the price of your new home. In the ideal situation, you would pick your new property and a neighborhood just by heart. But instead, you should make a well-balanced choice that will accommodate every member of the family. Therefore, make a list of priorities and what you desire. How many bedrooms your home should have. Do you want a yard and a big garage to fit several vehicles? As first-time home buyers, people tend to overextend. Be sure to use a calculator and do the math. Your monthly payment shouldn't exceed 25-30% of your monthly income. Be sure to calculate the costs of your new home as well as to calculate the moving costs and additional service.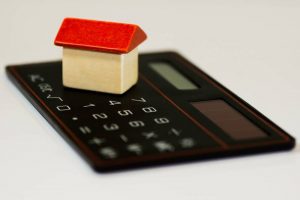 SEEK PROFESSIONAL HELP
At some point, you can find the whole process too stressful or you just have no time to fully commit. Maybe it is time to ask for a helping hand. Especially if you have interstate move on your hands and your new home is on unfamiliar location. In this case, you should consider hiring a real estate agent. Highly educated and experienced agent can provide valuable information on the neighborhood he is covering. Also, a realtor can point out any flaws that a property has. For a reasonable price, you'll have someone to accompany your home inspections. Two pairs of eyes always see better, and you will get all your questions answered promptly. First-time home buyers shouldn't overlook the services real estate agent has to offer. Your mortgage will be your friend for 20-30 years, better choose carefully.
How to achieve the best deal possible
With negotiation of course. Some of the homeowners are listing their homes for sale for ridiculous prices. Sometimes even agencies are pumping up the price to earn an extra buck on a side. Whatever the case, you do not want to leave your comfort zone and hurt your budget. So, try not to show too much excitement when performing a residential inspection. Do not hesitate to ask everything you want to know. And try to look professional and knowledgeable. Seller will get the impression that you are well informed, and he might lower down the price he inflated. You will avoid scams, and at the same time achieve the best deal possible.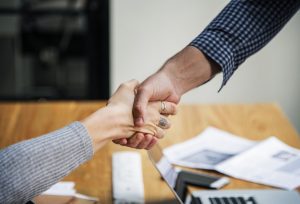 Also, do not forget, while inspecting your potential new home, to check out every nook and cranny. You do not want to end up paying for repairs as soon as you move in. Sellers are not obligated to make repairs but usually, they do. That can be a deciding factor if you will buy or not. So, be sure that everything is in order before you seal the deal. Yet another smart thing that first-time home buyers should know.
Set a budget for diverse expenses
There are usually more expenses after paying movers, moving services, down payment and professional realtor. Most of the first-time home buyers are not aware that there are a lot of miscellaneous expenses to cover. Each new home or apartment need adjustment regardless of its current state. Maybe you will decide that you want to redecorate the walls? Maybe to tear down a wall and make a room little bigger? Or simply changing floor in the kitchen to match the surroundings. There is also a situation where you lived in an apartment but now you are moving into a house. You never had a garden and now you do, and you need all the maintenance tools. Everything you decide to change or simply came along with the purchase requires money on the side. Be sure to leave some, you never know what ideas you can get.
Do not forget the size of your moving load
Do not forget to take into consideration all your furniture and other belongings you bring with you. You should make a moving checklist and list all the items that are moving with you. This will make your new home inspection easier. You can decide on the spot where to place your furniture and if everything will fit. In case you must get rid of some items try organizing a garage sale. You can sell online or just donate to a church or charity organization. And finally, there is always an option to rent a storage unit and decide what to do later. Storage units Miami is what Miami Movers for Less are offering. With affordable prices and storage units of all sizes, they are your best choice.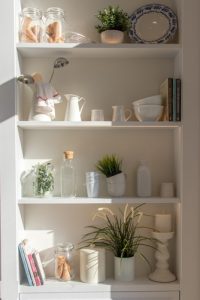 We covered the essentials and few things you, first-time home buyers, need to know before making a purchase. Buying a house should be a family event that will make everyone happy. Making a change and a new beginning is more comfortable if you know what you are doing. We hope that now you know even more. We wish you the best of luck in finding a house of your dreams.